Erik Weaver of the Entertainment Technology Center (ETC@USC) moderated an HPA Tech Retreat panel on "Cloud Demystified: Understanding the Coming Transformation from File- to Network-Based Workflow." Panelists included DigitalFilm Tree's Guillaume Aubuchon and Dolby Laboratories' Christine Thomas. Weaver described ETC's Project Cloud, which brings together media and cloud-resource leaders to develop guidelines and accelerate innovation and adoption of next-gen cloud-based content creation and production tools and processes.
The governing body includes senior executives from the six major studios, in coordination with Rackspace, Seagate/eVault, Hitachi, Wipro, Equinix, Front Porch Digital, IBM/Aspera, Google and other cloud companies.
"The scope of Project Cloud is pre-production, production, post, and archiving," said Weaver. "Our five areas of focus are transport; security; metadata; storage, long-term storage and archive; and framework, which is our next step."
Weaver reported that the official definition of Cloud Computing comes from the National Institute of Standards and Technology (NIST), but he liked the definition of another Tech Retreat attendee: "someone else's computer."
Weaver briefly described the difference between private, public and hybrid clouds, as well as the definitions of Infrastructure-as-a-Service (IaaS), Platform-as-a-Service (PaaS) and Software-as-a-Service (SaaS).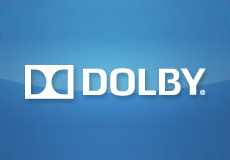 The first speaker, Christine Thomas of Dolby, described the genesis of her work in cloud solutions. "My group was originally comprised of a couple of studio people who knew transport was a problem," she said. "We all have a common vision: how do we bring the technologies used by oil and gas and many other industries to the media and entertainment environment, which is burdened by legacy equipment and workflows?"
"Here's the good news," she continued. "The technologies all exist; nothing new needs to be constructed. The providers are currently offering services to Technicolor, Deluxe, Disney, so they've already pieced these services together for us."
She suggested an approach to transport that centers around one cross-connection. "Too often we're limited by the decisions that our corporations have made about service providers," she said. "This is a high-speed, low latency connection. With regard to latency, I'm talking about being connected to another company's network at less than 1 millisecond. And it doesn't compromise your security controls."
Aubuchon talked about the Universal Cloud Project that DigitalFilm Tree worked on in conjunction with Universal and ETC@USC. "We did a student film, 'Luna,' as a proof of concept with our work on metadata and the cloud," he said (Wipro and Equinix were co-sponsors of "Luna"). "And now we're doing a multi-million dollar Disney TV show."
Aubuchon described his company's evolution towards the cloud. "We come out of production and post," he said. "What we've been trying to do is apply IP technology to that. We discovered OpenStack in 2012, used it for storage and software development in 2013 and then matured it into an analytics platform."
The big pillar of cloud, said Aubuchon, is accessibility. "You want instant access to content everywhere it's demanded," he said. "We not only grant access but we can remove it automatically, and we log every piece of the file you look at. And of course all that access is encrypted, at rest and in transport."
The cloud solution centralizes metadata, which consists of audio and video assets, and subjective and technical metadata. Primary participants in the demonstrated workflow have been SyncOnSet, Scenechronize, Pix and Critique, all pushing data into a centralized source. "The idea of metadata and centralization is around third party APIs pushing into the database and an API allowing access to that data," he said. "We've been working on this open model with ETC."
On "Luna," the entire workflow was cloud-based, from media acquisition and ingest to dailies and the rest of the process. The camera originals and proxies were tied together through a universal asset ID, explained Aubuchon. "Access is granted to the material by other entities and individuals. And then, at the end of the process, to add value, we run analysis of productions."
Of all the hurdles facing the cloud becoming a reality across all production, the chief one is finding and training new people, he said. "The other major issue is metadata duplication." A study of the problem revealed that, "the vast majority of data was duplicated by individuals."
"We went to a virtualized platform so I could make sure that our entire facility could work at 95 percent capacity," Aubuchon concluded. "I don't scale my facility based on individual services but on the aggregate work we have. All the CPUs, GPUs and storage can be tasked at a moment's notice with dailies processing or a VFX shot. The beauty of virtualization is that it makes your business that much more efficient."
Weaver announced that a white paper on Project Cloud would be released in the next couple of months.
Topics:
Aspera
,
Christine Thomas
,
Cloud
,
DigitalFilm Tree
,
Disney
,
Dolby Laboratories
,
Equinix
,
Erik Weaver
,
ETC@USC
,
EVault
,
Front Porch Digital
,
Google
,
Guillaume Aubuchon
,
Hitachi
,
Hollywood Post Alliance
,
HPA Tech Retreat
,
IaaS
,
IBM
,
NIST
,
PaaS
,
Post Production
,
Production
,
Project Cloud
,
Rackspace
,
SaaS
,
Seagate
,
Technicolor
,
Universal
,
Wipro