Game studio HiDef has teamed up with San Francisco-based software developer Unity Technologies to work on a games-as-a-service project that focuses on games that "connect and entertain people through creative expression, competition, shared experiences, and cultural discovery." The San Diego-based HiDef, founded by Anthony Castoro, Jace Hall, Rick Fox and David Washington in 2019, recently raised $9 million. HiDef said the first title is a metaverse mobile game using the Unity game engine, created in concert with Unity's gaming services team.
VentureBeat reports that HiDef plans to launch its first mobile game in 2022. Castoro commented that "this opportunity to work closely with Unity is a powerful boost to HiDef's decision to self-publish, as the benefits offered by the massive engine maker's reach and industry insights in the mobile market will be a key contributor to HiDef titles' success."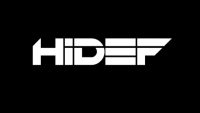 He added that Unity's "Made with Unity program gives us good exposure." Both companies also "share a dedicated conviction around empowering creators all over the world," especially by those told by underrepresented voices.
Unity vice president of social impact Jessica Lindl and HiDef's Washington will work closely together, said the companies. Washington noted that, "as someone who already sits on the advisory board of Unity's $200 million-plus Social Impact Fund, I know intimately how seriously they take my life's calling: social impact," he said.
"They know we see ourselves as not just a gaming company, but one that makes games that will work as a 'culture delivery platform' … so we jumped at the chance to combine our super powers; our culture expertise and diversity with their breath of reach, their technology, their commitment to making gaming and tech available to everyone," explained Washington.
Lindl said that "our shared goals of giving rise to the underrepresented voices in our communities as well as providing economic opportunities to those individuals made this partnership a natural next step." "HiDef's multi-racial founding team personally understands that underrepresented creators don't lack ideas, they lack opportunities," she added.
Building a pipeline of diverse talent and providing capital for underrepresented voices is Unity's fundamental social impact strategy and an area we are partnering closely on with HiDef."
For its mobile gaming, HiDef hired former Electronic Arts executive Chip Lange as president, Jen Donahoe as head of publishing and marketing, Chad Stafford as executive producer, and Chris Cleary as director of product management and analytics. Castoro said that, in addition to HiDef staff, "about 25 development partners are working on the project … and the company is going to emphasize diversity as it adds more people."
"Going forward, we're going to help focus on the whole ecosystem problem of finding diverse content creators, getting their voices heard, getting them access to capital, and making sure the metaverse is as colorblind as possible," Castoro said.
Topics:
Anthony Castoro
,
Chad Stafford
,
Chip Lange
,
Chris Cleary
,
David Washington
,
Diversity
,
GaaS
,
Game Engine
,
Gaming
,
HiDef
,
Jace Hall
,
Jen Donahoe
,
Jessica Lindl
,
Made with Unity
,
Marketing
,
Metaverse
,
Mobile
,
Mobile Games
,
Publishing
,
Rick Fox
,
San Francisco
,
Social Impact
,
Startup
,
Unity
,
Video Games