Google's Advanced Technology and Projects group (ATAP) has some notable new technologies in development, including a tablet with 3D scanning, a modular phone and digital storytelling. The tablet will feature Project Tango 3D technology to make games and images come to life. LG is planning to manufacture the tablets to debut in 2015. The digital storytelling content will be available on all Android phones later this year, but the modular phone will not hit the market for some time.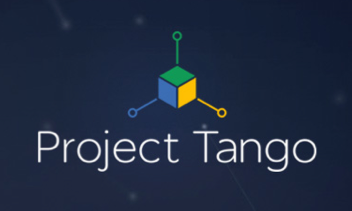 The Project Tango device will allow users to have 3D experiences on their phones, either by playing games or taking 3D images and videos. The tech requires a premium camera with both a fisheye lens along with a traditional lens. A motion tracking camera, a depth sensor, and a powerful processor from NVIDIA also help turn the captured images into 3D.
In terms of content, Google is hoping to encourage developers to create games by integrating the tablet with Unity, a platform for video game development.
"Its research group is currently making a few thousand versions of the tablet for outside developers to try out, hoping to encourage them to develop games and other applications for the device and accompanying technology," reports The Wall Street Journal.
Project Ara is another one of Google's initiatives. According to Re/code, "the point of Ara is to allow people to make smartphones out of their own chosen components, and to replace them at will when newer ones become available or older ones fail."
Project Ara is still in its early stages, so the developer version of Android with modularity support will be available this fall.
The storytelling project from ATAP will also debut this fall. Google teamed with Disney animator Glen Keane to create an interactive story. The hand-drawn story was composed of 10,055 drawings, which took about 13.5GB of data, but after some compression, the love story is now only 150MB.
Related Stories:
Animator Glen Keane Debuts New Short Film Project, 'Duet' at Google I/O Conference, Animation World Network, 6/26/14
Google is Working with LG to Bring Project Tango to Consumers Next Year, TechCrunch, 6/26/14
Topics:
3D
,
Android
,
Animation
,
ATAP
,
Camera
,
Depth Sensor
,
Disney
,
Duet
,
Games
,
Gaming
,
Glen Keane
,
Google
,
Google I/O
,
hand-drawn
,
Interactive
,
Lens
,
LG
,
Mobile
,
Modular
,
Motion Tracking
,
Nvidia
,
Processor
,
Project Ara
,
Research
,
Scanning
,
Smartphone
,
Storytelling
,
Tablet
,
Unity
,
Video