Google has changed language in its privacy policy that once promised not to track information in DoubleClick's database of Web-browsing records. When buying advertising network DoubleClick in 2007, Google founder Sergey Brin said that privacy was his "number one priority," and its records would be kept separate from information collected from Gmail and other accounts. New language says instead that, "browsing habits 'may be' combined with what the company learns from the use of Gmail and other tools."
ProPublica notes that the new policy is "default for new Google accounts," and that "existing users were prompted to opt-in to the change this summer." As a result of the new policy, DoubleClick ads may now be customized to individuals based on "your name and other information Google knows about you," and that Google is now capable of building a user's "portrait" based on "everything they write in email, every website they visit and the searches they conduct."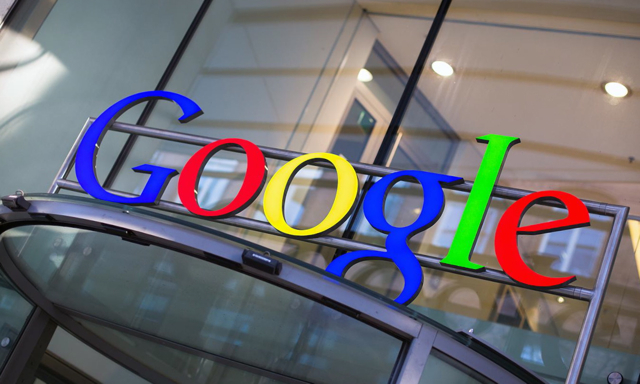 The move is notable because, up until now, Google retained its privacy wall, even as Facebook and others have "increasingly sought to combine their troves of Web tracking data with people's real names."
"The fact that DoubleClick data wasn't being regularly connected to personally identifiable information was a really significant last stand," said Georgetown Law Center on Privacy and Technology faculty director Paul Ohm. "It was a border wall between being watched everywhere and maintaining a tiny semblance of privacy. That wall has just fallen."
Google spokeswoman Andrea Faville, however, describes the change as "an update to adjust to the 'smartphone revolution'," adding that the new policy is "100 percent optional." In its move to get existing users to opt-in, however, Google (and the media) didn't describe the "new features" in much detail.
The brouhaha over "connecting Web browsing habits to personally identifiable information" dates back to 1999 when DoubleClick bought a data broker that "could have allowed DoubleClick to combine its Web browsing information with people's names." But the Federal Trade Commission investigated, and Double Click sold the broker.
That incident gave birth, in 2000, to the Network Advertising Initiative, an online industry group that established ethical codes, promising to "provide consumers with notice when their data was being collected, and options to opt out." From that point on, online tracking was anonymous, even when Google bought Double Click nine years ago.
But social media has changed that, with its identifiable tracking; both Facebook and Twitter have taken advantage of this capability. Facebook, for example, as of two years ago, now tracks users by name when they visit websites with Facebook 'Share' and 'Like' buttons – even when users don't click on the button.
"The marriage of online and offline is the ad targeting of the last 10 years on steroids," said Acxiom chief exec Scott Howe.
Topics:
Acxiom
,
Advertising
,
Andrea Faville
,
Data Broker
,
Database
,
DoubleClick
,
Facebook
,
Federal Trade Commission
,
Georgetown Law
,
Gmail
,
Google
,
Internet
,
Network Advertising Initiative
,
Online Advertising
,
Paul Ohm
,
Privacy
,
Privacy Policy
,
Scott Howe
,
Sergey Brin
,
Smartphone
,
Tracking
,
Twitter
,
Web Browsing