Google said users will gain more control over the data that it shares with advertisers via a Privacy Sandbox, a new set of standards for its Chrome browser. Under pressure from the public, Google acted to create what it said will be "a more private web" that will make individual search histories harder for advertisers to follow and give users more choices over the types of data shared with marketers, including the ability to opt-out. So far, however, Google has remained "fairly vague" about the standards.
Vox reports that Electronic Frontier Foundation engineer Bennett Cyphers said Google isn't really changing much, including the ability to target ads. Security experts earlier mocked Google's assertion that "privacy is paramount to us, in everything we do."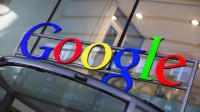 The main problem is that Google's foundational business model is "to track people's activity online and then share that data with advertisers, which then use that personal information to target Google's users with ads." Vox opines, "ultimately, the company's proposals essentially amount to a way to get users to continue using Google Chrome rather than migrating to other browsers like Safari or Firefox," both of which "have begun distancing themselves from tracking."
Security researcher Sebastian Bicchi said that the new changes "will actually give Google even more control over users' information." "Google does the right things for the wrong reasons," he said. "It will make a difference, but it also will cement Google's power in means of information, because Google is already on nearly every side with their data trackers. The difference will be that only Google will have the data, and more and more website providers will have to rely on Google."
Bicchi did say that Google "seems to be taking seriously concerns over fingerprinting, which is when browsers identify individual users and track them without their knowledge." But Safari and Firefox now allow users to block cookies, which Google will not do "in their entirety."
So far, says Vox, "it seems as though Google's planned changes to Chrome are friendlier to advertisers than the changes Firefox and Safari have made."
"Blocking cookies without another way to deliver relevant ads significantly reduces publishers' primary means of funding, which jeopardizes the future of the vibrant web," said Google Engineering head Justin Schuh, who also "cited studies that disabling cookies could lead to a 52 percent decrease in advertising revenue, threatening the financial stability of publishers."
Google has created Privacy Sandbox now, not just because regulators are closely scrutinizing the company, but because it "is also being squeezed by competitors that are beginning to offer privacy-conscious customers browsers with more privacy controls." Details about Privacy Sandbox can be found here.
Oxford University research associate and cybersecurity expert Lukasz Olejnik said Privacy Sandbox is "essentially an invitation to discuss." "These are interesting concepts but they are still in early phases, with many details lacking," he said. "But a general debate of privacy standards on the web is exactly what we need. So it is good that Google is joining the conversation."
Topics:
Advertising
,
Bennett Cyphers
,
Chrome
,
Data Tracking
,
Electronic Frontier Foundation
,
Fingerprinting
,
Firefox
,
Google
,
Google Engineering
,
Internet
,
Justin Schuh
,
Lukasz Olejnik
,
Marketing
,
Oxford University
,
Privacy
,
Privacy Sandbox
,
Publisher
,
Regulator
,
Safari
,
Sebastian Bicchi
,
Security
,
Standard