Google is following in Apple's footsteps by lowering the commissions it charges app developers in its Google Play Store. Apple and Google, currently the primary marketplaces for apps, charge developers 30 percent for app sales and in-app purchases. Now, beginning in July, Google stated it will lower the traditional fee to 15 percent for the first $1 million developers earn. That is slightly different than Apple's plan, which is to lower its rate to 15 percent for developers who generate less than $1 million in annual sales.
The Wall Street Journal reports Google estimated that 99 percent of developers will see their fees "cut in half," and stated that, "every developer, regardless of size, is eligible to benefit." Sensor Tower estimated that, if Google had implemented the new fee structure in 2020, its Play Store commissions of $11.6 billion would have dropped by about $585 million.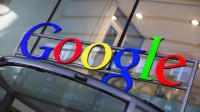 Parent company Alphabet "reported $182.53 billion in revenue last year, mostly from advertising." Sensor Tower estimated that, "had Apple implemented [its] change last year, it would have reduced its $21.7 billion take of app sales by about $595 million."
WSJ notes that, "the concession to developers is the latest in a series of changes the search company has made as it faces regulatory pressure in the U.S." Sensor Tower reported that the Google Play Store generated $38.6 billion and Apple's App Store brought in $72.3 billion, while "their combined revenue increased by 30 percent during a year when people around the world were spending more time at home due to restrictions related to the pandemic."
App store fees drew attention last year "after Epic Games launched a public campaign against Google and Apple by adding a payment system inside 'Fortnite' that circumvented the typical 30 percent cut due for digital purchases." In response, Apple and Google kicked "Fortnite" out of their app stores.
With regard to Google's announcement lowering app store fees, Epic games chief executive Tim Sweeney dismissed the move as a "self-serving gambit." An Epic spokeswoman noted that, "whether it's 15 percent or 30 percent, for apps obtained through the Google Play Store, developers are forced to use Google's in-app payment services."
"Android needs to be fully open to competition, with a genuinely level playing field among platform companies, app creators and service providers," she added.
Epic will meet Apple in court over its lawsuit in May; the trial date for Epic's suit against Google hasn't yet been set. Epic also "launched legal proceedings against Google in Australia over its app-store policies."
On Google's Android Developers blog, vice president of product management Sameer Samat described the company's new plan to reduce its service fee for selling digital goods and services. "Scaling an app doesn't stop once a partner has reached $1M in revenue," he wrote. "We've heard from our partners making $2M, $5M and even $10M a year that their services are still on a path to self-sustaining orbit. This is why we are making this reduced fee on the first $1M of total revenue earned each year available to every Play developer, regardless of size."