Google's Uptime app, that lets users watch YouTube videos in real time with friends, is now freely available to iOS users following its invite-only limited beta test. The beta, which started in March, was updated a few times, adding the ability to play and share music videos, as well as connect to Facebook to find friends to watch videos with. Users can also chat, leave comments and place emoji on top of the video. A replay of a shared video will include the ability to see comments at the time in the video they were made.
Variety reports that, "Area 120, an experimental research and development unit launched by Google last year," built the Uptime app. Google wants to use Area 120 as an incubator and turn successful ideas into "real Google products, or spin them off into separate companies."
TechCrunch notes that, because Uptime lets friends "either co-watch with you in real-time, or … join later to see others' reactions to the videos played back as they watch," the app has "a lively and interactive feel even when you're watching alone." The emoji "are inspired by other live streaming video services, like Facebook Live or Twitter's Periscope," and the user "can also tap on the video to leave 'sparkles', but these will only be shown to those you're watching with in real-time."
But, it adds, co-watching is currently hot, and Uptime is not the only co-watching app out there, citing Tumblr's Cabana, Let's Watch It!, Fam, and others. "Even Skype has said this is a feature it plans to introduce in the future, starting with support for YouTube."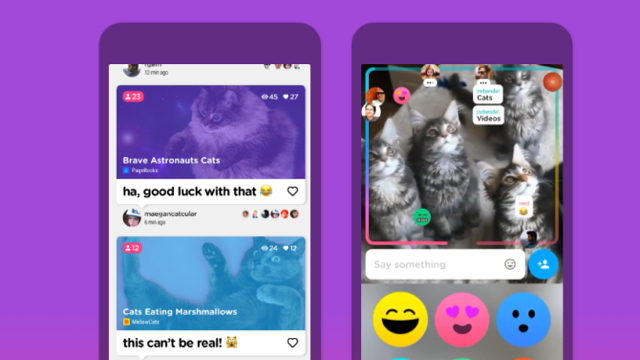 Uptime has had some trouble gaining traction in part because "Area 120 apps aren't branded under Google's name in the App Store, nor does Google offer much help in terms of promotion." It did peak at #403 in the App Store's entertainment category, which "sounds unimpressive, but for an app that was basically in pre-launch mode and not open broadly, it's worth noting that it ranked at all."
Other launched Area 120 projects are "personal stylist app Tailor, a voice messenger Supersonic, and a learn-to-code app Grasshopper; another app, a salon booking tool called Appointments, has not yet launched publicly."
Topics:
Alphabet
,
App Store
,
Apple
,
Appointments
,
Apps
,
Area 120
,
Beta Test
,
Cabana
,
Emoji
,
Facebook
,
Facebook Live
,
Fam
,
Google
,
Grasshopper
,
iOS
,
Let's Watch It!
,
Live Streaming
,
Music Videos
,
Periscope
,
R&D
,
Real Time
,
Research
,
Skype
,
Social Media
,
Streaming
,
Supersonic
,
Tailor
,
Tumblr
,
Twitter
,
Uptime
,
Video
,
YouTube