Google has launched Resonance Audio, a spatial audio software development kit based on technology from the company's current VR Audio SDK. The latter was introduced with the Cardboard SDK in January 2016 and then integrated into the main Google VR SDK in May of the same year. The goal with Resonance Audio is to make it easier to develop for mobile and desktop platforms. The VR SDK audio engine already supports multiple platforms, but Google recognized that it could be "confusing and time-consuming" to work with various audio tools.
Road to VR states that, back in February, Google "described the development of streamlined FMOD and Wwise plugins for multiple platforms on both Unity and Unreal Engine," something that "the new Resonance Audio SDK consolidates" and scales across mobile and desktop platforms.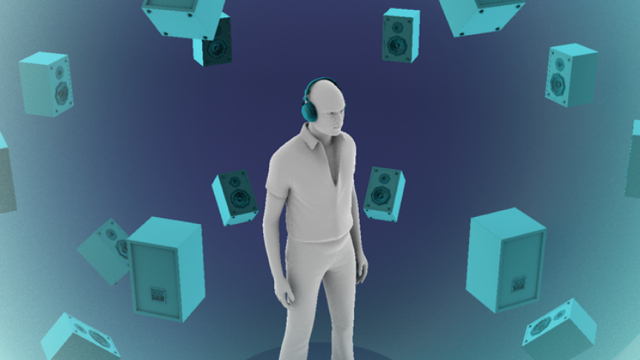 Google says the new SDK supports "the most popular game engines, audio engines, and digital audio workstations" on Android, iOS, Windows, macOS, and Linux," and provides integrations for "Unity, Unreal Engine, FMOD, Wwise, and DAWs," as well as "native APIs for C/C++, Java, Objective-C, and the web."
What this means is that "developers can implement one sound design for their experience that should perform consistently on both mobile and desktop platforms."
For the mobile platform "where CPU resources are often very limited for audio," Resonance Audio offers scalable performance with "highly optimized digital signal processing algorithms based on higher order Ambisonics to spatialize hundreds of simultaneous 3D sound sources, without compromising audio quality." Unity also offers a new feature for "precomputing reverb effects for a given environment" that also reduces CPU usage during playback.
The SDK will "also automatically render near-field effects for sound sources within arm's reach of the user," and offers "an 'Ambisonic recording tool' to spatially capture sound design directly within Unity, which can be saved to a file for use elsewhere, such as game engines or YouTube videos."
On its blog, Google states that its new "VR FMOD and Wwise plugin suite provides … highly accurate rendering of large numbers of spatialized sound sources; distance, elevation and occlusion effects, all at minimal overhead; room acoustics that react in real-time to the listener's location, smoothly transitioning between different environments; and playback of immersive ambisonic sound fields, using the same technology that powers spatial audio on YouTube."
Topics:
3D Sound
,
Ambisonics
,
Android
,
API
,
Audio
,
Audiokinetic
,
Augmented Reality
,
Cardboard
,
DAWs
,
Desktop
,
Developers
,
Firelight Technologies
,
FMOD
,
Gaming
,
Google
,
Google Cardboard
,
iOS
,
Java
,
Linux
,
macOS
,
Mobile
,
Resonance Audio
,
SDK
,
Spatial Audio
,
Unity
,
Unreal Engine
,
Video
,
Virtual Reality
,
Windows
,
Wwise
,
YouTube