Google debuted "Entertainment Space," a feature on the left side of the home screen of Walmart tablets that the company dubs "a one-stop, personalized home for all your favorite movies, shows, videos, games and books." It is soon to expand to Lenovo, Sharp and other manufacturers' devices. Google Play product manager James Bender said that with Entertainment Space users will "save time and avoid having to hop between apps to try to figure out what to do." Each family members can have their own profile on the hub.
The Verge reports that, "the Watch section basically looks like the Google TV experience on Chromecast — but downsized for a tablet screen," with a list of streaming apps below a "big hero banner at the top." Also visible are recommendations sourced from Google TV and "the familiar row of trending content and personalized picks."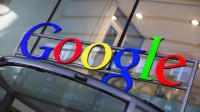 The Games area also offers recommended titles, with a spotlight on "instant play" games in a row on the Entertainment Space. The Books tab lets users "quickly get back to whatever you're currently reading in Google Play Books." Audiobooks and a list of popular books and sale items are also there.
Google reported that last year it saw "over 30 percent more people start using Android tablets compared to the prior year," and found that "people increasingly want help with content discovery." Google's job now is to get OEM partners to sign on; Samsung, for example, "isn't yet on board with Entertainment Space," and neither is Netflix.
Another issue is that Entertainment Space isn't a standalone app but rather "integrated right into the launcher." Companies that want to be part of Entertainment Space can either add their streaming app to Google TV or "make smaller changes with new code coming to the Android developer portal."
Ars Technica reports that Google "has done nothing to help Android tablets over the last five or so years," with its last Android tablet hardware being the Pixel C in 2015. It adds that it also "stopped making alternative, dual-pane interfaces for tablets."
With the 2018 launch of Chrome OS tablets, Google released its first and only branded Chrome tablet (the Pixel Slate) that year. As a result, Entertainment Space "is going to require OEM buy-in, and you probably won't be able to download Entertainment Space from the Play Store," because "plugging into the home screen as an always-on, integrated interface is not something Play Store apps are typically allowed to do."
It explains that "since there is not a public API for a left home screen app, then Entertainment Space will most likely require an OTA update from your hardware manufacturer, allowing it to be a system app." But Ars Technica predicts that, "Android tablets will probably start taking off soon."
"Assuming this foldable-smartphone direction OEMs are pushing for actually works, foldable smartphones are tablets, and one of the big problems with something like a Galaxy Fold is that Android doesn't do well on big screens," it adds. "Hopefully, this is the beginning of a renewed interest in tablet interfaces."
Topics:
Android
,
App
,
Audiobook
,
Book
,
Chrome OS
,
Chromecast
,
Entertainment Space
,
Foldable Smartphones
,
Galaxy Fold
,
Google
,
Google Play
,
Google TV
,
James Bender
,
Lenovo
,
Mobile
,
Movie
,
Netflix
,
OEM
,
Pixel C
,
Pixel Slate
,
Recommendation
,
Sharp
,
Tablet
,
TV Show
,
Video Game
,
Walmart