Google is no longer just a way to search for a good local plumber or electrician. Now, users in the San Francisco Bay area can make appointments via Google Home Services, a newly unveiled program that connects users with companies vetted by Google. So far, Google Home Services supplies plumbers, handymen, locksmiths and housecleaners. The move puts Google in direct competition with Amazon, which launched a similar service in March, as well as Angie's List, Yelp and TaskRabbit.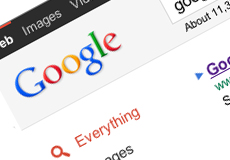 According to The Wall Street Journal, the new Google capability is a "long-awaited addition" and was developed by the company's AdWords Express advertising team. AdWords Express allows service companies to pay to be ranked above Google's first search results.
To make Google's cut for the new service, the companies must pass licensing, insurance and background reviews, and are also subject to mystery shoppers. Google, like other middleman companies, takes a 10 to 15 percent cut, depending on the service.
Once a service company is approved, its name and information will appear on a page, along with other similarly approved companies, generated by a user's search. The user can place a call directly to the service company or contact multiple companies from the results page.
The local services market is big. WSJ says that Angie's List estimated the 2011 market — including pest control and remodeling — as $400 billion. Now that Google and Amazon are in the business of connecting users with home service providers, those smaller companies might find it much harder to survive.
WSJ reports that startups porch.com and pro.com are also attempting to gain traction in the home services market. But just as Google was readying its Home Services offering, San Francisco-based startup Homejoy, which operated in 35 cities in the U.S., Canada and Europe, shut down after three years of trying to make a go of it. Some of Homejoy's employees, says WSJ, found a new job at Google.