Google revealed that its AI-powered Google Assistant is now connected to more than 5,000 smart devices in the home, up from 1,500 such devices in January. Among the devices now controlled by Google Assistant are air conditioners, cameras, security systems, thermostats, vacuum cleaners and washing machines. Google faces stiff competition in the smart home arena, most notably from Amazon Alexa, Apple's HomeKit and Siri, Microsoft Cortana and Samsung's SmartThings and Bixby. Now the rivals must convince consumers to buy the devices.
USA Today reports that, "setting up myriad smart home devices is still more complicated than it needs to be … and the public may also understandably be reluctant to have the biggest tech companies compile yet more information on their daily life."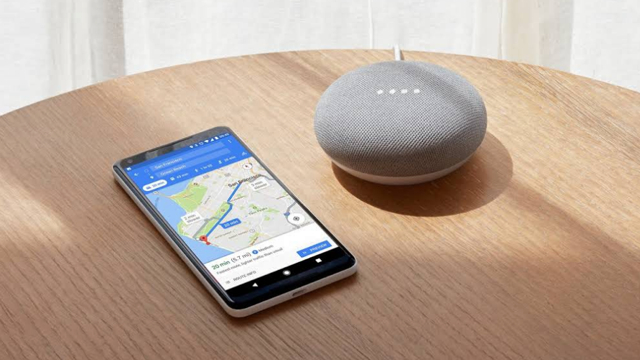 According to Google vice president for product and design of its Assistant Nick Fox, "Google doesn't share Google Assistant data with partners or advertisers," but because it does treat them as search queries, users may see ads related to queries.
Later this month, Dish's Hopper set-top-boxes will also be integrated with Google Assistant. Google listed other companies that will install Assistant capability including "Logitech Harmony remote controls, smart lights from ADT, Xiaomi, and IKEA, window treatments from Hunter Douglas, air conditioners and humidifiers from Hisense, televisions and other appliances from LG, and security cameras, alarms and door locks, from Arlo, ADT, First Alert, Vivint, August, Schlage, and Panasonic."
VentureBeat reports that Google "will bring its Actions voice apps and suggested responses to the Google Assistant experience in Wear OS devices like smartwatches," with "auditory responses to queries in the coming days."
The Actions on Google platform enables developers and businesses to develop third-party apps, for products, services and information. First-party Google Assistant features include information on stock and the weather; "suggested responses recommend follow-up questions or queries based on your first question."
The Allo chat app in 2016 introduced suggested responses to Google Assistant in 2016, "and have since been added to the Google Assistant experience on Android smartphones." Google Assistant also added "more step-by-step recipe instructions."
Google's annual developer conference, I/O, will take place May 8-10 in Mountain View, California. (See related links below. ETCentric will publish Google I/O coverage tomorrow.)
Related:
Google Launches Android Things for Appliances as Earlier Spinoffs Scramble to Catch On, Reuters, 5/7/18
Google's Android Things IoT Platform Comes Out of Beta, TechCrunch, 5/7/18
Topics:
ADT
,
Alexa
,
Allo
,
Amazon
,
Android
,
Apple
,
Apps
,
Arlo
,
Artificial Intelligence
,
August
,
Bixby
,
Cortana
,
Dish
,
First Alert
,
Google
,
Google Actions
,
Google Assistant
,
Google I/O
,
Hisense
,
HomeKit
,
Hopper
,
Hunter Douglas
,
IKEA
,
LG
,
Logitech Harmony
,
Microsoft
,
Nick Fox
,
Panasonic
,
Samsung
,
Schlage
,
Siri
,
Smart Home
,
SmartThings
,
Smartwatches
,
Vivint
,
Wear OS
,
Xiaomi