Ron Johnson, a former retail exec with Apple and J.C. Penney, has launched a Web-only startup to offer a new twist on online retail. Menlo Park-based Enjoy Technology will begin offering high-end consumer electronics in select locations today via its website, GoEnjoy.com. The site will sell smartphones, laptops, tablets, drones, and more — in addition to offering free delivery and in-home setup service. Johnson expects that the in-home service will give Enjoy an advantage over established rivals such as Amazon and eBay.
"Think Best Buy's Geek Squad for the online generation," suggests The Wall Street Journal.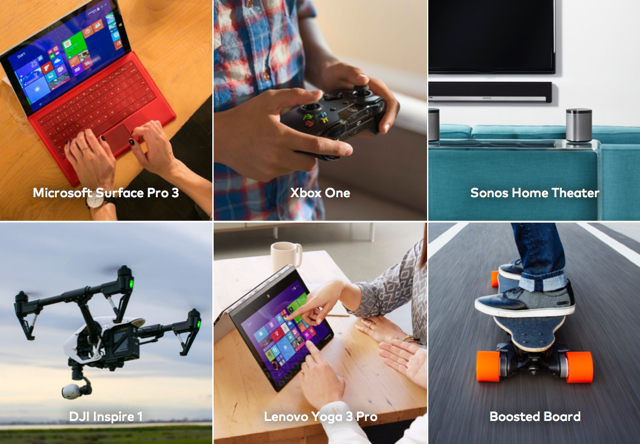 The service is launching in the San Francisco Bay Area today. According to GoEnjoy.com, it will come to parts of New York City by May 13.
Enjoy customers "can buy from among a few dozen gadgets at the same prices offered on the manufacturers' websites," explains WSJ. "Enjoy will deliver the devices to buyers' homes at a set time and help them with installation and setup."
Enjoy plans to only sell products that cost $200 or more; however, related accessories can be added to an order. The company is targeting consumers interested in Internet-connected home appliances that are designed to make lives easier, but can often be challenging in regards to proper installation and maintenance.
Customers will also have the option to hire an Enjoy employee for $99 per hour to help with other devices.
"We're living in an on-demand delivery world," Johnson said. "We expect everything to come when and where we want. It's time to reinvent how we buy things."
Topics:
Amazon
,
Apple
,
Appliances
,
Best Buy
,
Connected
,
Delivery
,
Drones
,
eBay
,
Enjoy Technology
,
Free Delivery
,
Geek Squad
,
GoEnjoy.com
,
Installation
,
Internet
,
J.C. Penney
,
Laptops
,
Menlo Park
,
New York City
,
On Demand
,
Online Shopping
,
Retail
,
Ron Johnson
,
San Francisco
,
Shipping
,
Smartphones
,
Speakers
,
Tablets