British voters cast their ballots yesterday regarding the United Kingdom's Brexit referendum, and surprising to many, the country has opted to exit the European Union. Shortly after the results were announced, British Prime Minister David Cameron announced he would resign his position later this year, while leaders in Northern Ireland and Scotland have indicated they will seek independence referendums in order to reenter the EU. The immediate response has been a dramatic ripple effect in markets worldwide with expectations for future uncertainty and potential crises. The tech industry, which often benefits from the EU's liberal trade and economic policies, will likely be impacted.
The results of Thursday's ballot were incredibly close: 51.89 percent in favor of leaving the EU, and 48.11 percent against.
"So far, the economic consequences have been devastating worldwide," explains Recode. "The full extent of the damage won't be known for some time, but what's happened already looks like the most significant market crisis since the U.S. financial meltdown almost a decade ago."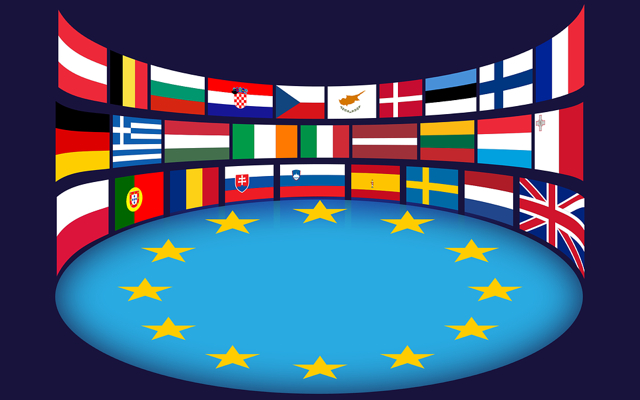 In New York, the Dow Jones Industrial Average dropped 500 points when trading opened this morning. Japan's Nikkei tanked 6.7 percent, while the value of the pound against the dollar has dropped to its lowest since 1985. The news quickly led to "huge losses in Asia, Europe and the United States as traders weighed the consequences for the world's biggest economic zone," according to CNN.
While the decision to "Remain" or "Leave" has been split somewhat evenly in recent weeks (as reflected in the final ballot count), the tech industry has largely opposed an exit from the EU.
"A March survey of tech industry people in London, the European capital of tech, showed that almost 90 percent of those polled opposed Britain leaving the EU," reported Recode in an article published shortly before the vote.
"Britain is the leading light for open liberal markets, and if it leaves, there won't be many large countries left preaching that kind of thing," said James Waterworth, the Europe VP of the Computer and Communications Industry Association (CCIA). "The European market would potentially become a much more hostile place."
Efforts to create a "digital single market" across the EU will likely be impacted, and data sharing "safe harbor" agreements may be stalled.
The shift in balance of power could also negatively affect tech companies. "The block of more market-oriented countries including the Scandinavians and the Dutch will shrink from 35 percent to 20 percent," added Waterworth. "All future rules that affect the tech industry are much more likely to be more restrictive, less accommodating."
Meanwhile, the only winner thus far seems to be cryptocurrency Bitcoin, which reportedly surged past $650 in value against the dollar following the news in Europe.
Topics:
Asia
,
Bitcoin
,
Bremain
,
Brexit
,
British Exit
,
CCIA
,
Cryptocurrency
,
Currency
,
David Cameron
,
Dow Jones
,
Economics
,
Europe
,
European Union
,
Finance
,
France
,
Great Britain
,
Hong Kong
,
Ireland
,
James Waterworth
,
Japan
,
Leave
,
London
,
Macroeconomics
,
New York
,
Remain
,
Safe Harbor
,
Scotland
,
United Kingdom
,
United States
,
Virtual Currency