Los Angeles-based GameMine has inked distribution partnerships with five international mobile carriers, enabling direct billing of game subscriptions through mobile plans. With the partnerships, the carriers' subscribers will have access to GameMine's more than 400 games, all of them unlocked, ad-free and available for iOS and Android devices. Among the involved carriers are Movistar in Spain, Orange in Egypt, and TIM, Vodafone and Wind Tre in Italy, with a combined mobile subscribership of more than 150 million people.
VentureBeat quotes GameMine chief operating officer Michael Herman that, "these partnerships are clear indicators that GameMine has become the trusted and preferred gaming option for mobile network operators." The latest partnerships are just "the latest in a series of strategic industry relationships being developed by the company in order to grow its global subscriber base as well as its exposure and appeal throughout international mobile carrier markets."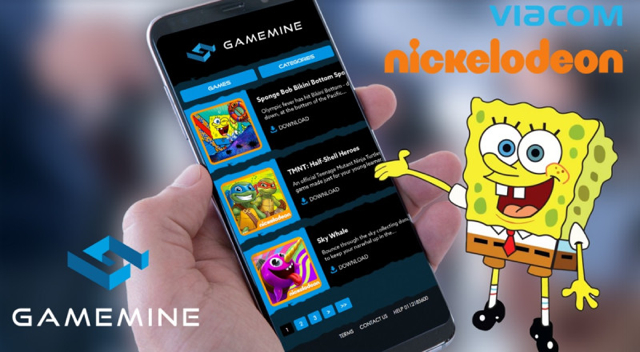 "Mobile gaming is exploding globally and has continuously stayed on the leading-edge of advancement," said GameMine chief executive Daniel Starr. "Considering our company's innovations, combined with our superior content, it feels natural and timely having five international mobile carriers simultaneously partner with us."
According to VentureBeat, "GameMine likes to think of itself as Netflix for mobile games." Among its content partners is a newly signed deal with Viacom's Nickelodeon; GameMine distributes mobile games based on "SpongeBob SquarePants," "Teenage Mutant Ninja Turtles" and "Game Shakers" and will add more games over time. The company also raised $20 million in funding.
Topics:
Ad-Free
,
Android
,
Animation
,
Daniel Starr
,
Distribution
,
Egypt
,
Game Shakers
,
GameMine
,
Gaming
,
iOS
,
Italy
,
Los Angeles
,
Michael Herman
,
Mobile
,
Mobile Carriers
,
Movistar
,
Netflix
,
Nickelodeon
,
Orange
,
Spain
,
SpongeBob
,
Subscription
,
Teenage Mutant Ninja Turtles
,
TIM
,
TV Shows
,
Unlocked
,
Viacom
,
Vodafone
,
Wind Tre