Facebook and Twitter will increase scrutiny of the searchable archives of ads running on their sites, to stop fake news in the months leading up to the midterm elections. Twitter is debuting an Ads Transparency Center to open public view of a database of all ads on its platform, having already established the requirement that anyone running a campaign go through a verification process. Facebook, which also has a database of political ads, now plans to make it easier to find background details on all its platforms.
The New York Times reports that, "across Facebook and its various platforms, including Instagram and Messenger," each Facebook page will have an "Info and Ads" tab which, when clicked, "will reveal every ad a page runs, as well as details about the page itself, including when it was founded and any name changes."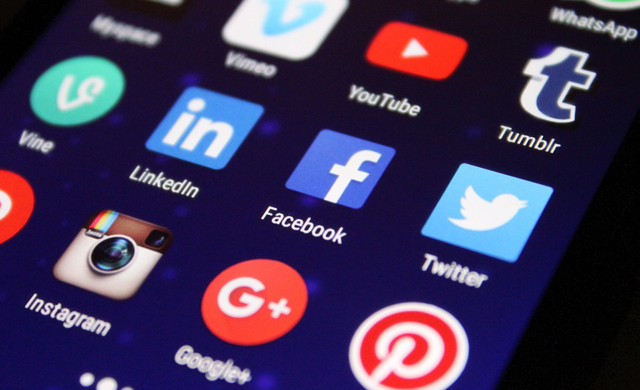 "Our ultimate goal is very simple: We want to reduce bad ads and make sure people understand what they are saying," said chief operating officer Sheryl Sandberg. "We believe advertisers and us should be held accountable for content and ads." Facebook also stated it will label news separately.
The moves come after Facebook and Twitter were "roundly criticized for allowing Russian agents to use the social media services in an effort to manipulate the 2016 presidential election," with "lawmakers and independent researchers" questioning why both companies were "slow to respond to the problem."
Both companies described the difficulties of tagging the proper ads, with Facebook under fire for letting "too many campaign ads slip through, while ads that have no political undertones are incorrectly flagged." Twitter noted that, "finding an ad requires knowing what to look for."
Twitter's archive reveals buyers, but "doesn't allow a broader search around terms to reveal, for instance, any advertisement run in support of President Trump, or political issue ads that mention immigration or gun control." However, the company "hopes to make it possible to search the archive by terms." It also plans to start labeling tweets from people running for office, but only with their permission.
"Facebook has promised a wide range of efforts, which include verifying the identity of any person running a campaign ad on the platform," notes NYT. Facebook is also working with fact-checking teams like PolitiFact and "starting a news literacy campaign to help teach the American public how to spot disinformation."
Topics:
Ads Transparency Center
,
Advertisers
,
Advertising
,
Archives
,
Database
,
Disinformation
,
Donald Trump
,
Elections
,
Facebook
,
Fake News
,
Instagram
,
Messaging
,
Messenger
,
Midterm Elections
,
News
,
News Literacy
,
Political Ads
,
Politics
,
PolitiFact
,
Russia
,
Russian Agents
,
Sheryl Sandberg
,
Social Media
,
Tweets
,
Twitter
,
Verification