Instagram is threatening to overshadow its parent company Facebook. The platform now has 1 billion users, more than Facebook had when it bought Instagram for $715 million, and, according to Bloomberg Intelligence, is worth more than $100 billion. Most critically, Instagram appeals to a younger demographic, which Facebook needs to keep growing. Other Facebook users are also gravitating to Instagram's more lighthearted photo and video app, in the wake of Facebook's involvement in privacy and political scandals.
Bloomberg reports that, "users averaged 53 minutes a day on Instagram in June, just five minutes less than on Facebook, according to Android data from analytics company SimilarWeb."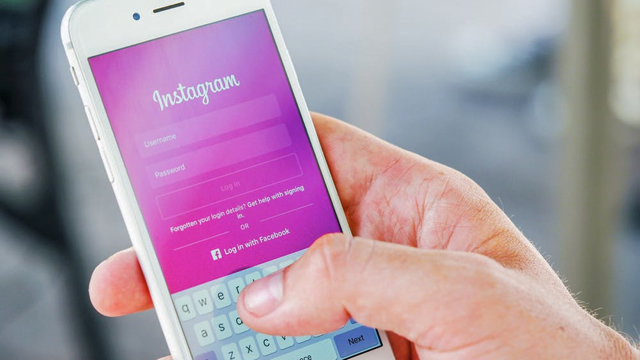 "We would not be this confident in Facebook's future if it wasn't for Instagram," said BTIG analyst Rich Greenfield. "They've done a really good job with the cross-pollination."
After the purchase, Instagram first "depended on Facebook for advertiser relationships and the infrastructure needed to grow." Facebook also debuted Stories, its own Instagram-like tool, with videos that disappear after 24 hours, a feature initially copied from Snap. Greenfield said the feature became more popular when Instagram users could easily post stories on both platforms.
Wells Fargo Securities analyst Ken Sena — who wrote that Instagram will likely provide Facebook with $20 billion in revenue by 2020 — said that, "Instagram Stories' 400 million users present a significant opportunity for Facebook's advertising business."
The two platforms also have synergies between Facebook Watch, a TV-like platform, and Instagram's IGTV, which allows users to post longer-form videos. If Instagram influencers cross-post their videos to Facebook, said Greenfield, it could become "a driver for Facebook Watch over time."
In May, Facebook chief product officer Chris Cox was moved to head of "Instagram, WhatsApp, and Messenger, in addition to the main app," and Facebook head of news feed Adam Mosseri became Instagram vice president for product, reporting to Instagram co-founder/chief exec Kevin Systrom. One source said that Facebook, for the first time, offered his client participation in an "incentive campaign" that covers ads on Instagram Stories, Facebook Messenger, and in the middle of Facebook videos. Instagram responded that, "the promo you heard about is not unique."
Topics:
Adam Mosseri
,
Advertiser
,
Advertising
,
Android
,
App
,
Bloomberg Intelligence
,
BTIG
,
Chris Cox
,
Facebook
,
Facebook Stories
,
Facebook Watch
,
IGTV
,
Influencer
,
Instagram
,
Instagram Stories
,
Ken Sena
,
Kevin Systrom
,
Messenger
,
Photo
,
Privacy
,
Rich Greenfield
,
Similarweb
,
Snap Inc.
,
Social Media
,
Video
,
Wells Fargo Securities
,
WhatsApp