Facebook has focused on an increase in video on its site, but with the growth of video has come a contentious music rights issue. Many of those uploaded videos include music to which Facebook doesn't have the rights, and the involved rights owners have to ask Facebook to take down the infringing content. After many months of negotiation with music rights owners, Facebook vowed to build a system to identify music that infringes copyrights. While that system is being constructed, say sources, Facebook has begun paying rights holders.
Bloomberg reports that, "according to people familiar with the matter … Facebook is offering major record labels and music publishers hundreds of millions of dollars" for the songs in videos.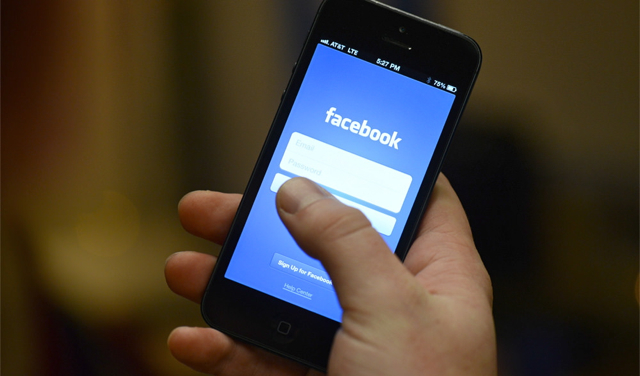 The music ID system will reportedly take two years to construct, and "Facebook is eager to make a deal now so that it no longer frustrates users, by taking down their videos; partners, by hosting infringing material; or advertisers, with the prospect of legal headaches."
The move takes place as Facebook rolls out its new video hub, Watch, and begins to produce original series, in its attempt "to attract billions of dollars in additional advertising revenue and challenge YouTube as the largest site for advertising-supported video on the web." For now, Facebook is focusing on "clearing user-generated material" rather than professional music videos, since "most of the videos being uploaded to Facebook are by individuals."
Facebook executive Tamara Hrivnak, formerly with YouTube, is leading the company's negotiations with music rights holders.
Facebook's payments are just "the latest windfall" for music publishers also benefiting from "the growth of … Spotify and Apple Music." The International Federation of the Phonographic Industry reports that global music sales grew 5.9 percent in 2016, while Universal Music Group and Warner Music Group reported, respectively, 15.5 percent and 13 percent increases in sales.
Bloomberg calls the Facebook deal "something of a Faustian bargain" because "given the current legal framework for copyright online, users are going to upload video with infringing material no matter what" and that, "the onus is on rights holders to police those videos."
The deal does give music publishers some payment and frees them from tracking down illegal videos on that site, but "by further empowering Facebook to host video and music, rights holders risk creating another YouTube — a great source of promotion, but a place where consumption outpaces sales."
Topics:
Advertisers
,
Advertising
,
Apple Music
,
Copyright
,
Copyright Infringement
,
Facebook
,
Google
,
IFPI
,
Licensing
,
Music
,
Music Publishers
,
Music Rights
,
Music Videos
,
Record Labels
,
Royalties
,
Social Media
,
Songs
,
Spotify
,
Tamara Hrivnak
,
UGC
,
Universal Music Group
,
Video
,
Warner Music Group
,
Watch
,
YouTube