Facebook just announced that its PC gaming platform, Gameroom (formerly dubbed Facebook Games Arcade), is now open for all developers. The app is also available to users, for Windows 7 and up. Developers using the upcoming Unity 5.6 game engine will be able to export their games directly to the Gameroom platform. The new platform most closely resembles Valve's Steam, which boasts 125 million active users. But Facebook is counting on its 1.71 billion monthly active users to intrigue developers and gamers alike.
TechCrunch reports that Facebook revealed Gameroom at Unity's game development platform conference. Facebook director of global games platform Leo Olebe "touted how Facebook will feature new games in the Gameroom to give developers a leg up."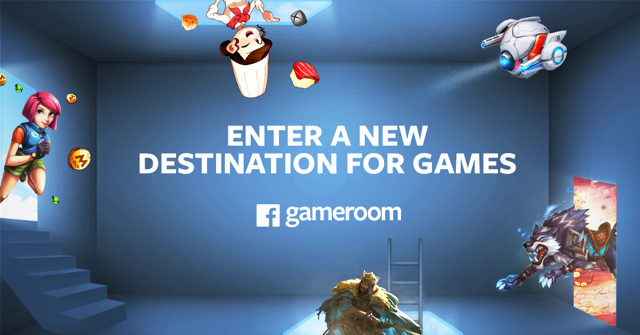 Facebook stands to gain in several ways if Gameroom succeeds: a 30 percent cut of the revenues generated by games; ad sales from developers promoting their games; Facebook Live content from players streaming their gameplay; and a user-base more deeply connected to "the Facebook identity layer."
As The Verge notes, "attempting to rival Steam likely isn't Facebook's main intention," but rather "Gameroom serves as a way to keep people inside Facebook's ecosystem — as well as earning money from successful games uploaded to the service — and to highlight other games dedicated players may otherwise have missed in Facebook's regular UI."
It adds that Facebook doesn't need to "start from scratch," since it already has "an existing install base of millions" who play Facebook's games such as "Candy Crush Saga," "8 Ball Pool" and "Criminal Case."
Gamerooom's "official consumer launch" is next. Although both publications quoted here believe that Steam will remain "the favorite of hardcore existing gamers" due to its "huge install base, vast catalog and focus on 'proper' video games," Facebook's Gameroom has a chance at becoming a destination if it convinces Unity developers to embrace the new platform.