Just three months after Facebook cut off the messaging capabilities from its mobile app, the company's standalone messaging app, Facebook Messenger, now has 500 million monthly active users. That's a 150 percent increase over last year. Much of the success is thanks to David Marcus, the former CEO of PayPal that took over the Messenger operation. In the future, Marcus and Facebook CEO Mark Zuckerberg plan to integrate payments and possibly advertising into the Messenger app.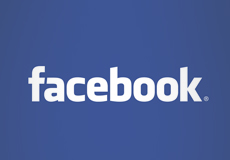 Marcus has no plans of stopping at 500 million users. He told listeners at the Techonomy conference that his goal is a billion users. That would make the Facebook Messenger app more popular than Facebook's WhatsApp, which currently has more than 600 million users worldwide, reports The Wall Street Journal.
Facebook also has plans to make Messenger into more than just a messaging app. Already, users can use the app to make phone calls. In the future, Facebook may also be able to make money by creating a mobile payment service where users could send money to their friends through the app.
The company may also try to integrate advertising. Last year, Facebook experimented with letting people download minion stickers as part of a "Despicable Me 2" advertising campaign. Marcus also aspires to completely change the way businesses and customers interact through the Facebook Messenger app.
The popularity of Facebook Messenger means that the social network has finally caught up in the crowded market of messaging apps. Zuckerberg had been a little slow on the mobile uptake, according to Wired, and simple messaging apps like Snapchat, Viber, WhatsApp, and even Apple and Google's texting tools within their mobile operating systems began to eclipse Facebook.