Facebook is currently recruiting financial firms and online merchants to launch a "cryptocurrency-based payments system on the back of its gigantic social network," reports The Wall Street Journal. At its center is a digital coin that users would be able to send to one another and use to make purchases on Facebook and on the broader Internet. This has the potential to significantly disrupt, or even up-end, "the traditional, lucrative plumbing of e-commerce and would likely be the most mainstream application yet of cryptocurrency."
According to sources close to the project, plans for the new payments system would involve seeking investments from firms, including around $1 billion in investments from companies like Visa, Mastercard, and the payment processor First Data Corp. Sources added that Facebook is also in talks with e-commerce companies and apps about both accepting the coin and seeking smaller-scale investments.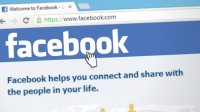 Facebook — currently under scrutiny from regulators and users worldwide due to privacy concerns — certainly has another set of challenges ahead when it comes to the potential use of cryptocurrency, which has thus far failed to catch on in the mainstream.
"The existing system is full of entrenched interests and technology clogs. And Facebook's battered standing with users, investors and regulators make it a delicate time to plow into new territory," suggests The Wall Street Journal.
What sets Facebook apart from others who may have tried and failed with cryptocurrency in the past is its sheer size. A total of one-third of all people around the world log on monthly, and many are in developing countries where social media acts is a crucial component of Internet commerce. But do people want Facebook, in particular, more deeply ingrained in their financial lives?
Some precedent has been set already. Both Apple and Amazon have "explored or launched major financial products in the past year, joining with traditional financial firms to manage the logistics and regulatory burdens," reports WSJ.