Facebook is launching a new service designed to be appropriate for the workplace called Facebook at Work. The service is almost identical to the regular social network, except for a white color scheme that replaces the iconic blue layout. The difference in colors is to help employer's distinguish when someone is using a work account as opposed to a personal one. Facebook at Work will allow users to connect with colleagues to become more efficient around the office.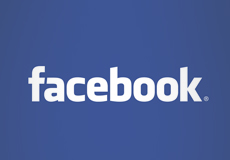 According to Wired, Facebook plans to test the at work service with a few different partners before going live with the service later this year. Facebook at Work has been active within the Facebook office for three years now, and as the company's director of engineering, Lars Rasmussen says, "[we] have found that using Facebook as a work tool makes our work day more efficient."
The work version of the social network will be available for access through a portal on a user's desktop, a website or as an app available on an iPhone or Android phone.
Users can expect Facebook at Work to have the same features of a personal account, with access to News Feed, Search, Groups, Messenger and photo and video sharing capabilities. The content however, appearing on a user's News Feed, will be driven by a user's network of work colleagues.
Wired reports that with about 1.35 billion active users, Facebook is exploring different avenues to sign up new users. The workplace is a market that Facebook has yet to tap into, until now.
Topics:
Android
,
App
,
Business
,
Enterprise
,
Facebook
,
Facebook at Work
,
Friends
,
Groups
,
iPhone
,
Lars Rasmussen
,
Like
,
LinkedIn
,
Messenger
,
Mobile
,
News Feed
,
Photos
,
Search
,
Smartphone
,
Social
,
Social Media
,
Social Network
,
Video
,
Workplace