Facebook recently purchased ProtoGeo Oy, the maker of a fitness-tracking smartphone app called Moves. The app, which already has been downloaded more than 4 four million times on iPhone and Android, uses data from the phone's accelerometer to automatically record the user's walking, cycling, and running activity, and displays statistics on distance and calories burned. The acquisition could be Facebook's first step into eventually developing wearable smartwatches.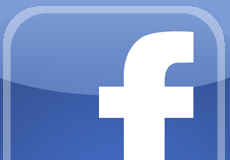 Facebook's strategy will no longer focus on making users spend their entire time on the app or website. Instead, Facebook is unbundling their services and maybe even encouraging users to utilize new devices. For example, Facebook's main app will no longer handle their messaging services. Users will have to download the standalone Facebook Messenger app to send messages. More than 200 million people already regularly use the Facebook Messenger app, according to Re/code.
The Wall Street Journal reports that Moves will continue to operate separately from Facebook for now. The app will be added to Facebook's growing portfolio of acquired apps, including Instagram and WhatsApp.
While it is still unclear exactly what Facebook will do with Moves, some people are speculating that Facebook may be trying to invest in wearable technology. Many fitness apps depend on some sort of wearable device, such as a watch or heart rate monitor, to track physical activity. Facebook itself has demonstrated an interest in wearable devices by hosting hackathons to develop apps for the Pebble smartwatch. GigaOM suggests Facebook also may use Moves' passive location technology to gather data about users' locations and sell that to advertisers for a hefty price.
"Like other tech giants — from Apple to Google — Facebook has an eye on the so-called Internet of Things, a movement that will see computing move well beyond phones and tablets and onto all sorts of other devices," reports Wired. If Facebook starts developing wearables, it will be competing with Nike, Pebble, Sony, and others.
The company may also try to utilize the data from Moves to make wearable technology more social. "Wearables really come to life when you use them to connect to other people, not just collect data," Erick Tseng, Facebook head of mobile, said at a tech event.
Topics:
Accelerometer
,
Acquire
,
Acquisition
,
Android
,
App
,
Apple
,
Buy
,
Data
,
Facebook
,
Fitness
,
Google
,
Hackathon
,
Health
,
Instagram
,
Internet
,
iOS
,
IoT
,
iPhone
,
Location
,
Messaging
,
Messenger
,
Mobile
,
Moves
,
Network
,
Nike
,
Pebble
,
Phone
,
ProtoGeo Oy
,
Purchase
,
Recode
,
Share
,
Sharing
,
Smartphone
,
Social
,
Sony
,
Sports
,
Technology
,
Track
,
Tracking
,
Tseng
,
Watch
,
Wearable
,
Wearable
,
WhatsApp
,
Wired