The European Parliament and EU member states reached agreement Thursday on key points of the Digital Markets Act, a sweeping measure poised to reshape the technology landscape in Europe and potentially around the world. The DMA objectives are two-fold: reining in anticompetitive measures that advantage Big Tech over competitors and consumers, and putting teeth to the new rules. Considered the biggest digital regulatory expansion anywhere in decades, the proposal has been criticized for singling out U.S. firms like Amazon, Apple, Meta and Alphabet, all of which fall into the gatekeeper category targeted by the act.
The EU executive branch, the European Commission, issued a statement saying it "welcomes the swift political agreement" between the two co-legislators, which happened in a little over a year, lightning speed for lawmaking. Although the DMA is still subject to a final vote into law, the heavy lifting is done and The New York Times estimates the DMA could go into effect by the end of the year.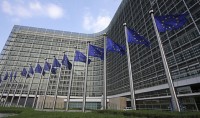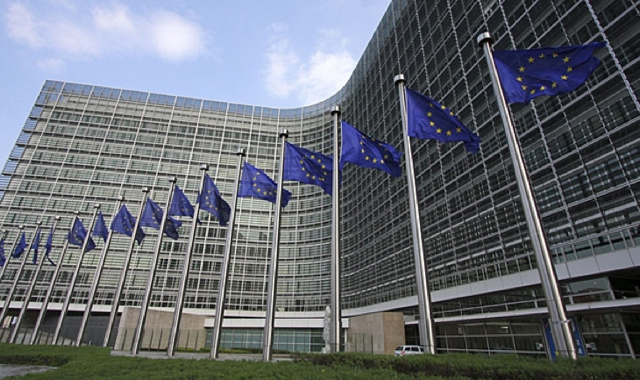 The DMA impacts everything from app stores to digital advertising, social media and e-commerce, among other areas. In its statement, the European Commission says the Act applies to companies that "create bottlenecks between businesses and consumers, and sometimes even control entire ecosystems" involving operating systems, cloud services or search engines.
Such companies will be subject to scrutiny for "unfair market practices" or creating barriers with the aim of dominating a sector. Among the gatekeeper provisions:
"Avoid setting their most important software — say, Google's Chrome web browser — as the default option when a user sets up their device," CNBC writes.
No ad targeting or data collection without users' consent, and various restrictions to prevent workarounds. "Amazon will be barred from using data collected from outside sellers on its services so that it could offer competing products, a practice that is the subject of a separate EU antitrust investigation," per NYT.
"Ensure 'interoperability' — or the ability for different apps to work with each other," which could mean "Apple's iMessage being forced to exchange data with Meta's Facebook Messenger or WhatsApp," per CNBC.
Limitations on "how they can privilege their own products or services in rankings compared with those offered by third parties," writes The Wall Street Journal, noting that the rule may prevent Google from pushing its own offerings to the top search returns, or thwart Amazon from giving greater visibility to its own products.
"Let companies such as Spotify and Epic Games use payment methods other than Apple's in the App Store, which charges a 30 percent commission," says NYT.
Violators "could face penalties of up to 20 percent of their global revenue — which could reach into the tens of billions of dollars," NYT reports. Gatekeepers are defined as companies with a market cap of at least €75 billion (about $82.4 billion), or European revenue of at least €7.5 billion ($8.24 billion) within the past three years. Also, they must provide service in the EU to a minimum of 45 million monthly users or 10,000 business users.
Columbia University law professor Anu Bradford said European rules frequently become global standards because it's "easier for companies to apply them across their entire organization rather than one geography." Everyone, Bradford said in NYT,  is watching the DMA, "be it the leading tech companies, their rivals or foreign governments."
Related:
U.S., EU Reach Preliminary Deal on Data Privacy, The Wall Street Journal, 3/25/22
Topics:
Advertising
,
Alphabet
,
Amazon
,
Anu Bradford
,
App Stores
,
Apple
,
Apps
,
Big Tech
,
Chrome
,
Cloud
,
Columbia University
,
Digital Markets Act
,
E-Commerce
,
Epic Games
,
European Commission
,
European Parliament
,
Facebook
,
Fines
,
Google
,
iMessage
,
Messenger
,
Meta
,
Search
,
Social Media
,
Spotify
,
WhatsApp