The European Commission has come out with a list of countries whose problematic copyright policies pose the biggest threat to EU interests. China is "Priority 1" among nations lacking intellectual property and trademark protections. Categorized as "Priority 2" are India, Indonesia, Russia, Turkey and Ukraine. Less troubling but still problematic are Argentina, Brazil, Ecuador, Malaysia, Nigeria, Saudi Arabia and Thailand, which fall into "Priority 3." Several reports noted U.S. absence from the list, but the fact that this hotbed of piracy has aggressively implemented website blocking was viewed as mitigating.
The United States "is arguably the most significant country yet to implement an effective site-blocking regime," writes TorrentFreak, which says the ISP-enforced technique "has become one of the most widely-used anti-piracy enforcement mechanisms in the world."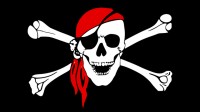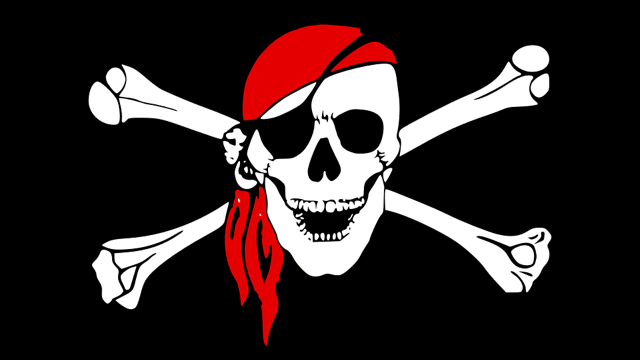 While the file-sharing news site cheekily notes that "China doesn't appear to have any trouble blocking citizens' access to websites," the will to do so where copyright violations are concerned is apparently another matter.
Internet service providers in dozens of countries block subscribers from accessing so-called "pirate sites" — using a combination of court orders or government-backed processes — with Europe "at the forefront of this blocking wave" with the support of the EU's highest court, according to TorrentFreak.
"Research on the effectiveness of site-blocking interventions is scarce but the overall indication is that while the measures are far from perfect, they're effective" and particularly so when it comes to "stopping casual pirates when multiple sites are blocked simultaneously."
The EU's "Third Country Report" overlaps somewhat with the "Special 301" review from the U.S. Trade Representative, released last month. That survey, which assesses 100 trading partners as opposed to the 13 identified by the EU, also singles out China for "serious concerns regarding IP protection and enforcement."
"Enforcement, both as regards online and physical marketplaces, remains of the highest concern" by EU stakeholders, writes TorrentFreak, citing counterfeiting and ineffective copyright enforcement, "in particular in the online environment," as key areas of focus.
TorrentFreak notes that "while U.S. rightsholders obtain site blocking orders throughout the world, these types of no-fault blocking measures are unavailable on home turf, where online piracy volumes are largest globally," and says that "in recent years there have been calls to make site blocking measures available in the U.S. but, thus far, this hasn't resulted in concrete action."
The outlet cites a U.S. federal court decision from earlier this month as potentially groundbreaking in this regard.
TechSpot writes that overall, "online piracy has been on the rise, and is believed to have been exacerbated by the COVID-19 pandemic in recent years."
Topics:
Argentina
,
Brazil
,
China
,
Copyright
,
COVID-19
,
Ecuador
,
Enforcement
,
European Commission
,
European Union
,
India
,
Indonesia
,
Intellectual Property
,
ISP
,
Malaysia
,
Nigeria
,
Piracy
,
Russia
,
Saudi Arabia
,
Special 301
,
Thailand
,
Trademark
,
Turkey
,
Ukraine
,
United States
,
USTR