Electronic Arts and the National Football League now offer an eSports tournament aimed at the casual user in the living room. Dubbed the Madden NFL Club Championship, the competition is open to players of all skill levels aged 16 or older in North America, the U.K. and Germany, and is based on a pilot program held last spring. It's also linked to the debut of "Madden NFL 18," Electronic Art's newest installment of the annual football game franchise, which has sold more than 100 million units around the world since its 1980s debut.
The Wall Street Journal reports that, according to Newzoo BV, "global revenue for eSports is projected to more than double to $1.5 billion by 2020." That's peanuts compared to the NFL, which reaps $13 billion annually, but NFL chief strategy officer Chris Halpin notes that eSports is "attractive because eSports fans mostly watch contests online."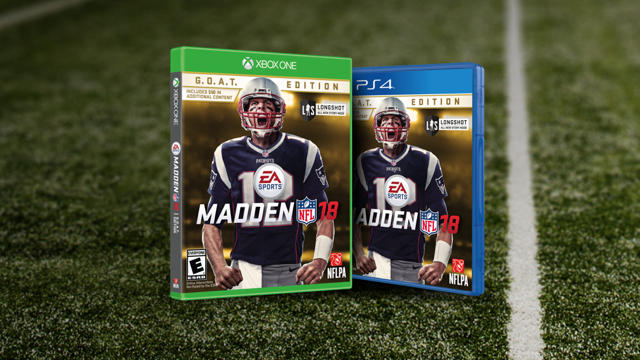 Most of the Madden competition "takes place online during the regular football season," and "top players will earn the right to compete in matches at NFL stadiums in front of live audiences."
Finalists will "represent each of the NFL's 32 teams in playoffs that culminate in a championship held around the same time and near the same venue as the Super Bowl." Super Bowl LII will take place February 4 in Minneapolis.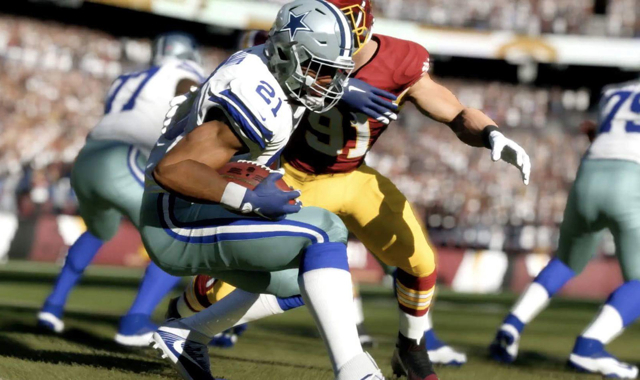 "The beauty of this is it is completely inclusionary," said EA chief executive Andrew Wilson. The Madden tournament will both "build player engagement," which "drives the profitability of the business," said Wilson, but it also "sidesteps some costlier parts of setting up a full-fledged pro league." EA does, however, expect that pro eSports gamers will participate.
EA and NFL have yet to describe its plan for revenue sharing, and EA also has not yet listed sponsors or advertisers or "where matches will be broadcast and on which outlets."
EA is also developing a "similar program with the soccer organization FIFA." WSJ notes that, "traditional and digital sports are growing closer," adding that, "several pro teams and athletes, including the National Basketball Association's Philadelphia 76ers and baseball star Alex Rodriguez, have acquired or invested in eSports teams."
Topics:
Advertisers
,
Alex Rodriguez
,
Andrew Wilson
,
Casual Games
,
Chris Halpin
,
Electronic Arts
,
eSports
,
eSports Leagues
,
FIFA
,
Football
,
Gaming
,
Germany
,
Madden NFL
,
Madden NFL 18
,
Madden NFL Club Championship
,
Minneapolis
,
MLB
,
NBA
,
Newzoo
,
NFL
,
Philadelphia 76ers
,
Soccer
,
Sponsors
,
Sports
,
Super Bowl
,
United Kingdom