Two weeks ago, as part of the iOS 14.5 update, Apple instituted its App Tracking Transparency feature which requires apps to ask users' permission to be tracked. So far, an estimated 13 percent to 40 percent of users are agreeing to that proposition, and some Facebook advertisers revealed their ad campaigns are being negatively impacted by losing access to users' Identifier for Advertisers (IDFA). In addition, ad buyers revealed they are having problems with Facebook's advertising tools including Ads Manager and Audience Network.
Business Insider reports that, at ad agency Marcus Thomas, partner and senior vice president of media Raphael Rivilla said that, "ad impressions reaching iPhone users on Facebook Audience Network across its client base had fallen by an average of 20-38 percent since April 26."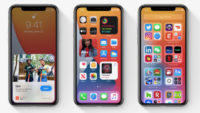 "What that means is we're no longer reaching 30 percent of iPhone users already — and it's only going to get worse," he added. AdColony senior vice president of performance and exchange Ben Holmes said that, "social apps like Facebook have seen some of the lowest opt-in rates so far."
But others claim that it can also be "attributed to what buyers described as the social network's conservative interpretation of Apple's privacy changes." Measured chief technology officer Madan Bharadwaj stated that, "when an iOS user opts out of tracking on their Apple device, Facebook has committed to preserving those consent signals and carrying them through to all browsers and devices that map back to that individual."
"This is a significant decision proactively made by Facebook to honor users' privacy consent, but it has widespread impact on data access and reporting across all of Facebook's advertising products, and markedly to attribution and targeting," he added.
The changes have also hampered "advertisers' ability to analyze which ad campaigns are working on Facebook," which has also "shuttered holdout conversion-lift studies, which advertisers used to measure incremental returns on their ad campaigns and see if users bought a product after their seeing ads."
Rain the Growth Agency vice president of digital media Jennifer Eenigenburg noted that Facebook has "reduced its attribution windows, or the amount of time advertisers can track user behavior after they've clicked on an ad." Essence senior vice president of global ad operations Eric Kirtcheff said that Facebook has also "placed limitations on Facebook Pixel, a piece of code that helps advertisers track engagement on their websites and allows them to retarget people."
Not every media buyer has seen a decline in performance for their Facebook campaigns. Rivilla said his agency is "optimizing its clients' Facebook ads for engagement as opposed to driving people to buy and trying to drive those users back to clients' websites to retarget them later." Other are trying "alternative measurement approaches like marketing mix modeling, and multi-touch attribution."
AppsFlyer reports that, "only about 12 percent of users upgraded to iOS 14.5 so far" and only 15 percent of developers rolled out their privacy pop-up windows by May 9  … [so] it may be too early to estimate the true influence of Apple's privacy update."
Topics:
AdColony
,
Ads Manager
,
Advertising
,
App Tracking Transparency
,
Apple
,
AppsFlyer
,
Audience Network
,
Ben Holmes
,
Eric Kirtcheff
,
Essence
,
Facebook
,
IDFA
,
iOS
,
iOS 14.5
,
iPhone
,
Jennifer Eenigenburg
,
Madan Bharadwaj
,
Marcus Thomas
,
Measured
,
Privacy
,
Rain the Growth
,
Raphael Rivilla
,
Targeted Advertising