Walmart gained momentum in its fight against Amazon, with its online sales growing at its fastest clip in at least five years. Walmart reported a 69 percent increase in its e-commerce business in the first quarter of 2017. The growth seems to reflect concerted investment in online expertise and acquisitions. "All of a sudden, Walmart is the primary competitor to Amazon, as opposed to a fragmented cluster of people," said Greg Portell, a partner at consulting firm A.T. Kearney.
Last year, Walmart paid $3.3 billion to acquire Jet.com. Indicative of its expansion into online sales, Walmart now offers 50 million items on its website, up from 35 million the previous quarter, and its offer of free two-day shipping for orders of $35 or more has boosted site traffic and spending, executives said.
"We feel good about the momentum across the business," said CFO Brett Biggs.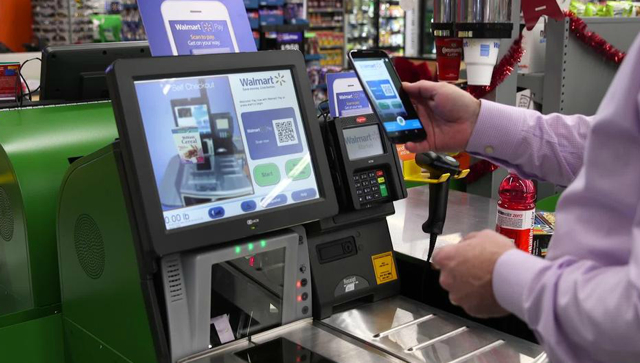 Chief exec Doug McMillon has used the Jet acquisition as a catalyst for online growth, reports Bloomberg. After buying that business in September, he put co-founder Marc Lore in charge of U.S. e-commerce. Walmart followed up with some smaller deals, snapping up outdoor retailer Moosejaw and women's apparel seller ModCloth earlier this year.
"Customers are placing more repeat orders and spending more," Lore said. "The companies we have bought have helped to build our assortment and give us expertise in categories that are hard to crack."
Walmart has found that offering online groceries brings in new customers, and those shoppers are typically young families "who don't want to drag their kids around a Walmart," according to Jennifer Bartashus, an analyst at Bloomberg Intelligence.
Walmart's growth is outpacing competitors. Its digital growth rate was nearly triple that of Target. Amazon's sales of basic retail products climbed 16 percent last quarter.
Walmart's brick and mortar retail stores, which they are also updating, have always been a significant retail channel for entertainment. The uptick in online sales suggests a forceful emergence.