During the COVID-19 pandemic, drones have been put to good use. In Florida, for example, UPS Flight Forward is delivering medicine from a CVS pharmacy to a nearby retirement community. As former roboticist Daniel Wilson, author of "Robopocalypse" put it, "the machines we're used to fearing are uniquely well suited to swoop in and save the day." Although drones have successfully shed some of their dystopian image, privacy advocates and others are still wary of their use by police for broad surveillance.
The New York Times reports that drones are "performing crucial roles on the medical front lines that may be described as humanitarian … if they were performed by humans." "This is the moment when the drone industry gets to show what it can do," said Dronelife editor Miriam McNabb. "Things like drone delivery are lifesaving applications that are changing people's perceptions of drones."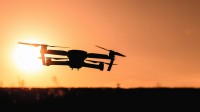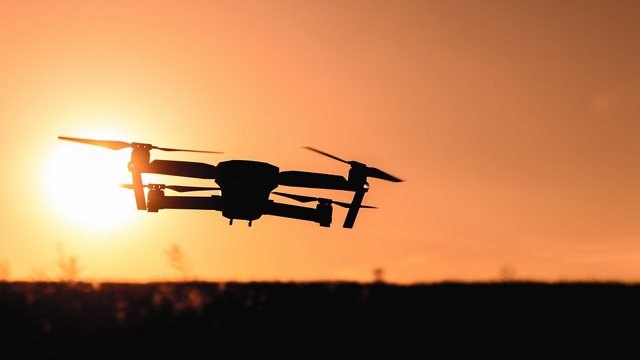 Law enforcement is also using drones to "scan parks, beaches and city squares for violators wandering into the safe spaces of others." In China, CNN reported, drones have been issuing "unsettlingly folksy warnings about virus violations in robotic voices."
Some have pushed back. In Westport, Connecticut, the American Civil Liberties Union squashed police plans to use drones to "scan crowds for fever temperatures, heart and temperature rates." "The big concern is that the coronavirus crisis is going to normalize drones and entrench them in American life," said ACLU privacy and technology specialist Jay Stanley. So-called drone rage has now become a regular occurrence, from those on the left and the right of the political spectrum.
Engadget reports that, in Florida last month, "UPS announced that its Flight Forward subsidiary" would use its Matternet M2 drones to deliver medicine from a CVS pharmacy to The Villages, one of the largest retirement communities in the U.S. "If we can prove the model with one [store] and we see value there, and the economics are working out, then it can be rolled out to multiple [locations]," said Matternet founder and chief executive Andreas Raptopoulos.
In 2017, Matternet teamed up with Swiss Post to transport lab samples between hospitals in Switzerland. In early 2019, after a trial test in North Carolina, it partnered with UPS to offer a permanent delivery program for a WakeMed facility, having now delivered 3,000+ medical samples and specimens. "Our target is to get to multiple hospitals this year with that type of transportation system in place," said Raptopoulos.
In Sweden, Everdrone is bringing "Automated External Defibrillators to people in Gothenberg who have gone into cardiac arrest … [which] could help bystanders to deliver lifesaving care while they wait for medical professionals to arrive."
In Ghana, Zipline, which uses autonomous gliders, "has stepped up its deliveries to ensure hospitals have the products they need and minimize the threat of transmission from truck drivers." It's allowed them to better distribute resources to locales with COVID-19 cases. The company is now testing the delivery of COVID-19 test samples from rural hubs to the country's two urban laboratories.