The Walt Disney Company reportedly has an app in the works that will stream ABC programming live to the smartphones and tablets of cable and satellite subscribers. For example, subscribers could watch "Good Morning America" live via phones while in line for their coffee or watch "Nashville" on their tablets will riding a bus home from work. The app could be available as soon as this year.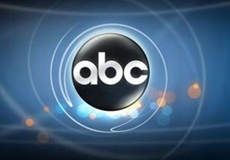 "With the app, ABC, a subsidiary of Disney, will become the first of the American broadcasters to provide a live Internet stream of national and local programming to people who pay for cable or satellite," reports The New York Times. "The subscriber-only arrangement, sometimes called TV Everywhere in industry circles, preserves the cable business model that is crucial to the bottom lines of broadcasters, while giving subscribers more of what they seem to want — mobile access to TV shows."
Disney already has similar live streaming apps for its ESPN and Disney Channels. "Special hurdles exist, however, for the ABC app, in part because of contracts between the network and the companies that produce some of its shows that were written before mobile phone video streaming was even possible. Other complexities involve ABC's local stations, which might — if not courted properly — feel threatened by an app," explains the article.
But regardless of the challenges, ABC is pushing ahead, seeing shifts in consumer behavior and wanting to adjust and capitalize. And other networks are taking notice of ABC's initiative. It was the first broadcaster to sell TV episodes through Apple's iTunes store and the first to stream free episodes on its own websites.
An app that offers live streaming would be sure to "protect the cable model while providing a good example of how authentication — the idea that people log in to prove they have a subscription — works," writes NYT. "A few cable and satellite companies already have their own products that allow ABC and other broadcasters to be streamed on devices. But for most Americans, it remains difficult to place-shift a show — say, to watch a local nightly newscast live on an iPhone."
Topics:
ABC
,
App
,
Authentication
,
Cable
,
Disney
,
ESPN
,
Good Morning America
,
Live Streaming
,
Nashville
,
Pay TV
,
Streaming
,
TV
,
TV Everywhere
,
Video