Disney has secured a patent for a new search engine that will not highlight sites featuring pirated content in the search results. The search engine filters the results based on "authenticity," so that illicit content will be more difficult to find. Disney and other companies have been unsatisfied with Google's efforts to hide pirated sites. Disney's new search technology also goes a step further by making the authentic trademark holder's page rank higher than product reviews or Wikipedia entries.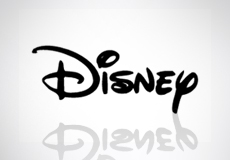 Disney believes that authenticity, not popularity, is the best way to order search results. Websites with illicit content can work their way into the top of traditional search results if they have a high popularity rating. The algorithm from Disney's search engine will bury the sites with pirated content deep into the search results, so that people will be more likely to click on more legitimate sites.
Several authenticity factors will boost a brand's official site. Some of the factors that Disney's search engine considers in its authenticity calculation include trademarks, copyrighted material, and domain names. This method would put the official site of a movie higher than a Wikipedia entry, IMDb listing, or movie review, reports TorrentFreak.
There's no word yet on whether Disney plans to officially roll out the search engine for the Internet community. Disney's existing search engine only provides links to the company's pages.
Topics:
Algorithm
,
Authenticity
,
Brand
,
Copyright
,
Disney
,
Domain Name
,
Filter
,
Google
,
Illicit Content
,
IMDb
,
Internet
,
Movie Review
,
Online
,
Patent
,
Piracy
,
Pirated Content
,
Product Review
,
Reviews
,
Search
,
Search Engine
,
Search Ranking
,
Trademark
,
Wikipedia