In Q2 of this year, Discovery Communications' revenue rose 21 percent year-over-year to $3.06 billion, with earnings per share at $1.01, exceeding Wall Street predictions of $2.97 billion in revenue and 85 cents earnings. The company also revealed that, at the end of Q2, it had 17 million direct-to-consumer customers that increased to 18 million last Tuesday after airing the Olympics in Europe. Its Q2 U.S. ad revenue also rose 12 percent year-over-year while international ad revenue skyrocketed 70 percent, ahead of 2019 levels.
Deadline reports that, "direct-to-consumer streaming, an increasing focus for the company since the launch of Discovery+ at the start of 2021, saw an increase to 17 million subscribers from 13 million the previous quarter." In addition to its flagship Discovery+, the company introduced "more targeted services like Food Network Kitchen and offerings focused on golf and cycling."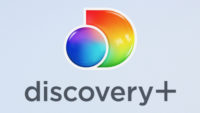 Its decisive move into streaming takes place as its "its portfolio of cable networks, which continue to throw off sizable revenue … are diminishing as the pay-TV bundle shrinks." Discovery is on the verge of merging with WarnerMedia, a deal that "is currently being reviewed by regulators, with the companies projecting a summer 2022 close."
According to Deadline, "investors have not greeted the proposed transaction with great enthusiasm … [with] shares in both AT&T and Discovery [dropping] more than 10 percent apiece since the deal was announced." Discovery also revealed that "almost 750 million streaming minutes of Olympics content has been consumed on Discovery+ and Eurosport subscription services during the first week of the Games … nearly 18 times the pace for PyeongChang at the same point in 2018."
Next TV reports that, "Discovery+ will be available via Cox Communications' Contour and Vizio's SmartCast." Its adjusted operating income "before depreciation and amortization, was down 1 percent to $1.117 billion." Distribution revenue also rose 12 percent to $828 billion, largely due to "the launch of Discovery+ and contractual increases in affiliate fees, offset by a decline 3 percent in subscribers."
The company reported that, "its upfront generated the most revenue in the company history, including doubling the revenue for Discovery Premiere." Chief executive David Zaslav stated that, with 18 million paying direct-to-consumer subscribers at the end of Q2, "this contributed to 130 percent revenue growth."
"Our first Summer Olympic Games have thus far been a success, supporting healthy viewing and subscriptions across both our linear and streaming platforms, and underscores the importance of our commitment and investment in marquee IP," he added.
Related:
Discovery Signals Content Investments Will Peak This Year, Shares Fall, Reuters, 8/3/21
CNN President Jeff Zucker Will Stay at WarnerMedia at Least Until Discovery Deal Closes, CNBC, 8/4/21
Discovery's David Zaslav Wants Industry to Leave Nielsen 'in the Dust', The Wrap, 8/3/21