Discovery launched its discovery+ streaming service in the U.S. this week, which can be downloaded from an extensive list of platforms, including Amazon Fire TV, Fire Edition TVs, Apple TV, Android TV, Roku, Samsung Smart TVs (2017 and newer), Xbox One and Xbox Series X/S (but not PlayStation 4 or 5), on mobile via Android and iOS, and via the web on Chrome OS, macOS and Windows PCs. TVs with built-in Chromecast or AirPlay support can cast content from the app. The SVOD service launches with more than 55,000 episodes from channels including Animal Planet, Discovery, Food Network, HGTV, ID, OWN, TLC, Travel Channel and others.
Engadget notes that, typically, "Amazon Fire TV and Roku are left out of streaming launches."  The base tier for discovery+ costs $5 per month, with the ad-free version priced at $7 per month, putting it "in competition with other specialty services like Peacock and Disney+."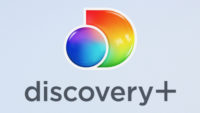 Discovery unveiled a "partnership with Vodafone to make discovery+ available to existing TV and mobile customers in 12 countries across Europe, including the UK, Germany, Italy and Spain." Engadget parent company Verizon "is also running a promo that offers up to a year free of discovery+ to new and current mobile customers, as well as some FiOS customers."
CNBC reports that Discovery has dubbed its new service as "the definitive non-fiction, real-life subscription streaming service." The service, which was previously launched in "several other countries," offers a library of 55,000+ episodes of 2,500+ TV shows from all its channels. The BBC's "Planet Earth" is among the original series and exclusives that will also be offered.
"Our No. 1 goal was to be available on every platform in America," said Discovery president and chief executive David Zaslav. "We believe that we'll let the rest of that group fight out scripted series and scripted movies, but we have a great lane in the U.S. and around the world … We're a great companion to Disney and Netflix." Zaslav did not reveal company projections on subscriber growth in 2021.
For more information, the Discovery press release can be found here.
Topics:
AirPlay
,
Amazon Fire TV
,
Android
,
Android TV
,
Animal Planet
,
App
,
Apple TV
,
BBC
,
Chromecast
,
David Zaslav
,
Discovery
,
Discovery Plus
,
Disney Plus
,
FiOS
,
Food Network
,
HGTV
,
ID
,
iOS
,
Microsoft Xbox One
,
Netflix
,
OWN
,
Peacock
,
PlayStation 4
,
PlayStation 5
,
Roku
,
Samsung
,
TLC
,
Travel Channel
,
TV Show
,
Verizon
,
Vodafone
,
Xbox Series X/S