Digital omnivore is a term that refers to consumers who own a trio of CE devices — specifically tablets, smartphones and laptops. Deloitte's eighth "Digital Democracy Survey" found that over 37 percent of U.S. consumers are now digital omnivores, a 42 percent increase over the previous year. The growth is driven by a 33 percent increase in tablet adoption and an 18 percent increase in smartphone ownership. Women currently account for 45 percent of the digital omnivores group.
"The continued rise of the digital omnivore is an indication that consumers, across generations, are hungry for content across devices, especially media and gaming content on mobile devices," said Gerald Belson, vice chairman, Deloitte LLP and U.S. Media & Entertainment sector leader. "Consumers are often now able to watch the content they want on the device of their choosing. As an example, they have decoupled the notion that TV shows have to be watched on home TVs. This trend is particularly evident in trailing millennials (aged 14 to 24), who indicated they now spend more time watching television and movie content on non-traditional devices than on TVs."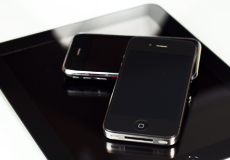 According to the Deloitte press release, there are four key factors influencing digital omnivores:
Evolving consumption models
Multitasking on the rise
Gaming beyond the console
Social media influences all 
The survey found that interest in streaming content has nearly doubled in the past year, while renting movies and TV shows is now preferable to owning.
Consumers are increasingly turning to multiple devices while watching TV, as 86 percent indicate they tend to multitask, up from 72 percent in 2011.
"As mobile device ownership grows, interactive videogaming is expanding beyond dedicated gaming consoles, with consumers spending nearly a quarter (23 percent) of their gaming time on smartphones and tablets," notes the release. "This trend is even more pronounced among younger generations, led by females who spend 26 percent of their time gaming on smartphones and tablets."
More than half (54 percent) of consumers check social networks daily, sometimes 10 times or more per day. And social media is having an impact on purchasing decisions.
"The majority (68 percent) say that online reviews or recommendations from someone within their social media circles have a high or medium level of influence over buying decisions," explains Deloitte. "Online reviews by strangers are also gaining credibility with 60 percent of consumers reporting online reviews by someone they do not know having a high to medium influence over their buying decisions."
Topics:
Adopt
,
Belson
,
Buy
,
Console
,
Consumer
,
Content
,
Deloitte
,
Democracy
,
Device
,
Entertainment
,
Film
,
Gamer
,
Games
,
Gaming
,
Interactive
,
Laptop
,
Millennial
,
Mobile
,
Movie
,
Multitask
,
Network
,
Omnivore
,
OWN
,
Owner
,
Phone
,
Program
,
Purchase
,
Recommend
,
Rent
,
Report
,
Research
,
Retail
,
Review
,
Series
,
Shopping
,
Show
,
Smartphone
,
Social
,
Social Media
,
Stream
,
Streaming
,
Study
,
Survey
,
Tablet
,
Television
,
Trend
,
TV
,
US
,
Video
,
Videogame