Following the news that WarnerMedia would shutter its streaming service FilmStruck at the end of this month, The Criterion Collection announced that it plans to offer selections from its library of classic Hollywood, foreign language and notable art-house films via its own standalone streaming service to launch in spring 2019 (FilmStruck had an exclusive licensing deal to stream movies from the Criterion library). The announcement further revealed that The Criterion Channel would also be made available via "WarnerMedia's new consumer platform when it launches late next year."
According to the blog announcement, "The Criterion Channel will be picking up where the old service left off, programming director spotlights and actor retrospectives featuring major Hollywood and international classics and hard-to-find discoveries from around the world, complete with special features like commentaries, behind-the-scenes footage, and original documentaries."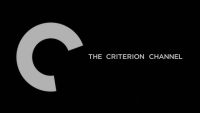 "We will continue with our guest programmer series, Adventures in Moviegoing. Our regular series like Art-House America, Split Screen, and Meet the Filmmakers, and our Ten Minutes or Less section will all live on, along with Tuesday's Short + Feature and the Friday Night Double Feature, and of course our monthly fifteen-minute film school, Observations on Film Art," Criterion explains.
The Criterion Channel is slated to launch early next year, "but early signups for 'Charter Subscribers,' which come with extra benefits, are available now," reports The Verge. "Subscriptions for Charter members will cost $9.99 a month or $89.99 a year, according to the site. Normal memberships will cost $10 a month or $100 a year."
"As for FilmStruck, a number of high-profile filmmakers have reportedly reached out to Warner Bros. executives in the hopes of saving the service," notes TechCrunch. "It sounds, however, like WarnerMedia already has plans for a more comprehensive service that will encompass aspects of FilmStruck — in fact, Criterion says its library will also be available on the WarnerMedia service when it launches."
Those interested in becoming a charter subscriber to The Criterion Channel can register online.