According to a federal appeals court ruling, cable provider Comcast is under no legal obligation to offer the independently-owned Tennis Channel as widely as its own sports networks, which could be disappointing news for smaller cable channels in search of viewers. The three-judge panel of the U.S. Court of Appeals for the District of Columbia stated the Tennis Channel failed to prove that Comcast did not have business reasons for pushing the channel to a lesser tier.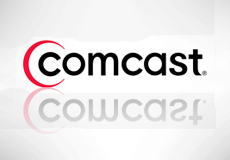 "The court's decision comes as rising programming costs are prompting operators such as Time Warner Cable and DirecTV to take a harder line against including such channels in their lineups," reports the Wall Street Journal.
The Tennis Channel "argued that Comcast should be required to give it the same treatment in terms of distribution as the Golf Channel and NBC Sports Network, both of which are owned by Comcast," notes the article. Comcast carries the Tennis Channel on its sports tier, which provides viewers with 10-15 additional sports channels for up to $8 per month. However, the company gives the Golf Channel and NBC Sports wider distribution.
"Federal Communications Commission regulations say that pay TV firms can't discriminate against independently owned channels by refusing to carry them or relegating them to little-watched programming packages," explains WSJ.
"Comcast's decision to carry Tennis Channel was the product of legitimate business considerations, not affiliation," said a Comcast spokeswoman.
The Tennis Channel said it plans to seek "further review" of the decision: "We believe that it is the obligation of the FCC to act in the public interest to ensure a diverse marketplace of voices."