Amazon just pulled the plug on its Unlimited Everything plan, which allowed users to keep as much as they wanted in their private Amazon cloud "locker" for a mere $60 per year. That figure is at least half of the industry standard of $10 per month for 1TB of space. Although Unlimited Everything, which launched in 2015, has come to an end, Amazon's new offering is still relatively inexpensive, at that same $60 per year for 1TB and an extra $60 for every additional terabyte up to 30TB.
Looking at the 1TB to 2TB range, Wired compares Amazon's offering to those from competitors Dropbox, iCloud, Google Drive, and Microsoft OneDrive, all "big names, since long-term viability may be the most important factor in choosing the cloud storage that works for you."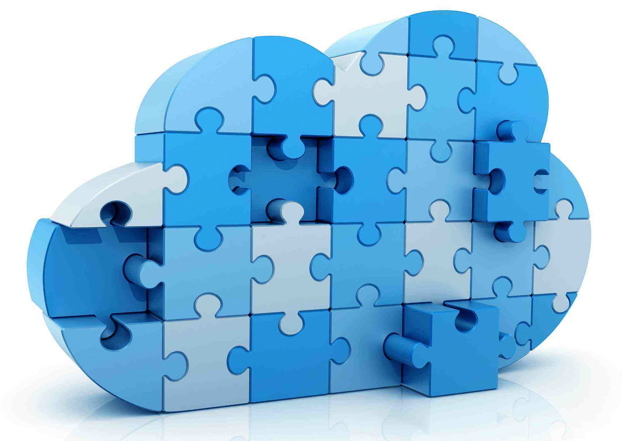 Rounding out information about the Amazon Cloud Drive offering, Wired notes that Amazon Prime members have unlimited photo storage, "even if you're already storing them in Google Photos or iCloud or wherever." The downside to the offering, it adds, is the service's "stripped down cloud interface," which "could frustrate people who like to fiddle."
Dropbox, "long the standard-bearer in cloud storage," offers an annual cost of $100 for 1TB, as well as "rock-solid speed and reliability … 30 days of version histories and file recovery, two-factor authentication support, and a relatively new collaboration tool, called Dropbox Paper." For more than 1TB, the user has to upgrade to a Dropbox Business account; a 2TB plan costs $150 per user per month, and an unlimited plan costs $200 per user per month.
Apple has dropped iCloud pricing over the last two years, offering a maximum of 2TB for $120 per year. "As with many Apple offerings, iCloud is most useful if you've bought into the rest of the ecosystem," as it backs up "photos, notes, calendar, and more … across all of your devices."
Wired opines that, "everyone should use Google Drive," meaning the free plan that lets users store as many photos (up to 16MP) and videos (up to 1080 resolution) as desired for free. Storage is $100 annually for 1TB, $100 per month for 10TB, $200 per month for 20TB and $300 per month for 30TB. Google also offers "extremely smart machine-learning photo search powers … top-notch real-time collaboration, thanks to Google Docs and its other productivity tools," with an interface that isn't elegant, but is reliable.
Microsoft OneDrive isn't "as platform-limited as iCloud, but … will definitely appeal most to dedicated Windows users." The annual fee of $70 covers 1TB of storage with an Office 365 subscription, with different multi-user configurations for home and business and an unlimited plan for $120 per year per user. Office 365 subscribers also get OneDrive storage.
"The service itself, from interface to features, doesn't blow the doors off," but is a great deal for users "firmly entrenched in Windowsworld."
Topics:
Amazon
,
Amazon Cloud Drive
,
Amazon Prime
,
Apple
,
Cloud
,
Dropbox
,
Dropbox Business
,
Dropbox Paper
,
Google
,
Google Docs
,
Google Drive
,
Google Photos
,
iCloud
,
Machine Learning
,
Microsoft
,
Microsoft OneDrive
,
Office 365
,
Photos
,
Search
,
Storage
,
Subscription
,
Two-Factor Authentication
,
Unlimited Everything
,
Windows