Comcast is offering select television programming in Ultra HD, available for compatible 2014 Samsung 4K TVs. Comcast Xfinity customers will initially be able to stream NBC's "Chicago Fire" and USA Network's "Covert Affairs" and "Suits" to Samsung sets via the Internet. Comcast will expand its UHD offerings in 2015, including NBC's "Parks and Recreation" in February. Amazon, DirecTV, M-GO, Netflix and Sony are among those that have also launched Ultra HD video services.
According to the Consumer Electronics Association, only 450,000 Ultra HD televisions are expected to ship in the U.S. this year. However, some analysts suggest that content availability and reduced prices will spur adoption.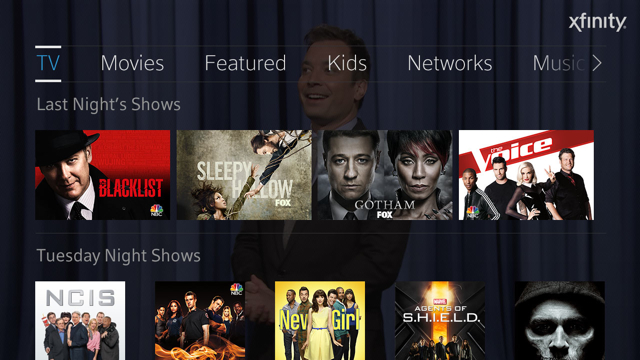 Meanwhile, Bernstein Research released a report this week that predicts 4K will not have material impact on media companies.
"After being burned on 3D, and with questionable consumer interest in 4K, we expect U.S. media companies are going to 'wait-and-see' before making material investments in 4K content," notes Bernstein Research. "That puts the onus for promotion and marketing squarely on the equipment manufacturers."
Video providers such as Netflix and Comcast are attempting to position themselves as leaders in 4K early, in anticipation of a new market.
"On Comcast, the Ultra HD content is available at no additional charge to customers with subscriptions to participating networks," reports Variety. "In 2015 the MSO expects to roll out Ultra HD titles catalog across all of its Xfinity TV Go platforms and also will launch a new X1 set-top box that will deliver native 4K content."
"Our top priority is providing our customers with the best entertainment experiences, so we are excited to give them the opportunity to be among the first to enjoy current seasons of some of the most popular TV shows in pristine Ultra HD," said Matt Strauss, SVP and GM of video services for Comcast Cable.
Topics:
3D
,
4K
,
Amazon
,
Bernstein Research
,
Broadcast
,
Cable
,
CEA
,
Chicago Fire
,
Comcast
,
Comcast X1
,
Covert Affairs
,
DirecTV
,
Internet
,
M-GO
,
Matt Strauss
,
MSO
,
NBC
,
Netflix
,
Parks and Recreation
,
Samsung
,
Sony
,
STB
,
Streaming
,
Suits
,
Television
,
TV Show
,
UHD
,
Ultra HD
,
USA Network
,
Video
,
Xfinity
,
Xfinity TV Go