WarnerMedia's CNN is expected to charge $5.99 per month for its subscription-video streaming news outlet, CNN+, when it rolls out this spring. Early subscribers who sign up for CNN+ during the initial four-week promotion will pay $2.99 and have the option of CNN+ for life at 50 percent off the regular price, as long as the subscription is kept active. While many TV news networks have been launching free, ad-supported streaming outlets, CNN+ will reportedly run the same price as Fox Nation. The news network hopes that CNN+ will attract consumers growing up without cable and help the brand transition to a post-pay TV world.
"The company invested $120 million last year and hired 400 new employees, including notable on-air talent such as Chris Wallace, Kasie Hunt and former NPR star Audie Cornish," reports The Los Angeles Times.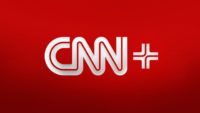 "The network has plenty of visibility with the online audience," explains LAT. "CNN had 191.9 million unique global visitors to its digital sites and apps in January, more than any other news service. On February 24, as fighting escalated in Ukraine, CNN had 54 million unique digital users, ranking it among the top 20 days in its history."
"CNN also has plans to eventually offer a lower priced version of CNN+ that will be advertiser-supported." CNN+ is expected to be offered "in a package deal with HBO Max, just as Disney offers its flagship streaming service Disney+ with ESPN+ and Hulu."
"There is already speculation that Discovery, slated to take control of WarnerMedia in mid-April, may have new strategies for the streaming assets to be held under the umbrella of the newly merged entity, to be known as Warner Bros. Discovery," Variety notes.
CNN will feature both its flagship cable network and "new streaming service in a single app, letting customers who subscribe to both toggle between the two venues."
"CNN is contractually bound not to make most of its linear TV programming available outside the confines of a cable or satellite subscription," adds Variety, "though the network has carved out exceptions for social-media usage and in the case of important coverage events like the State of the Union."
CNN regulars including Anderson Cooper, Poppy Harlow and Brian Stelter will host regular programs, while Eva Longoria will host a food- and travel-themed documentary series and Don Lemon will have a talk show with a live audience.
Veteran producer Chris Licht will replace Jeff Zucker as CEO of CNN in May. "The development and launch of CNN+ was one of the key goals for network chief Jeff Zucker until he resigned early last month," according to Deadline.
Topics:
Advertising
,
Anderson Cooper
,
Audie Cornish
,
Brian Stelter
,
Chris Licht
,
Chris Wallace
,
CNN
,
CNN Plus
,
Discovery
,
Disney Plus
,
Don Lemon
,
ESPN Plus
,
Eva Longoria
,
Fox Nation
,
FOX News
,
HBO Max
,
Hulu
,
Jeff Zucker
,
Kasie Hunt
,
News
,
NPR
,
Poppy Harlow
,
Streaming
,
Subscribers
,
Subscription
,
SVOD
,
Ukraine
,
Video
,
Warner Bros. Discovery
,
WarnerMedia