CNN just made a deal to acquire Beme, a social media app founded by Casey Neistat, who has a huge millennial fan base, and Matt Hackett, former Tumblr vice president of engineering. As part of the deal, Beme's 12 employees will join CNN. The idea behind Beme was to share "more authentic" video on social platforms, via four-second bursts that don't allow the creator to edit the content. CNN is betting that Neistat's idea — that authenticity draws in a younger demographic — proves true under their aegis.
According to The New York Times, CNN will shutter the Beme app, which had 1.2 million downloads "before losing steam."
"A huge part of my particular audience sees news and media as largely broken," said Neistat. "My dad sees it as the word of God, but I think the young people definitely do not."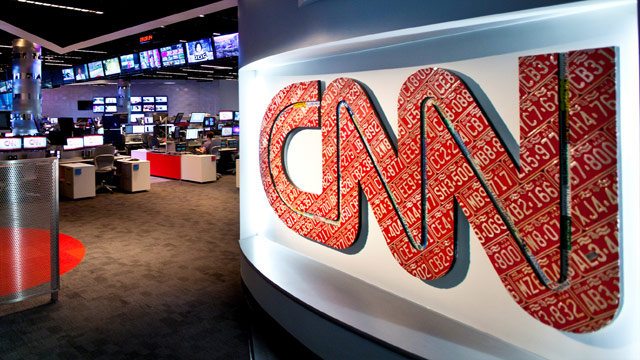 Although Neistat's "avid personal following" gave Beme early traction, he "failed to capture a large part of the social sharing market amid competitors like Instagram, Facebook and others." Later, Snapchat's disappearing video/photo app embodied that kind of raw, authentic content Neistat was aiming for.
The concepts behind Beme will, however, inform the new startup that will function as an extension of CNN, with Neistat having "full creative control" to develop a new project. That strategy jibes with CNN Worldwide president Jeff Zucker's goal to turn CNN into a "digital company." Other established media companies are attempting a similar evolution, with NBCUniversal investing $200 million in Vox Media, and AMC taking a minority stake in digital comedy site Funny or Die.
"Casey has tapped into nearly six million really powerful viewers, most of which do not tune in to CNN," said CNN Digital global head Andrew Morse. "To build this audience authentically, we believe we need to build something new."
The new startup headed by Neistat is "modeled after Great Big Story, a video series project co-founded by Morse that works as a startup within CNN, aimed at attracting new audiences." The timeline thus far has Neistat presenting ideas for projects in the first half of 2017; he is being asked, says NYT, to "find the next medium and mode of delivering news to an audience more skeptical than ever before."
"What we did on Beme was connect with people and strike that chord of honesty," said Lightspeed Venture Partners' Jeremy Liew, a lead investor in Beme. "That, combined with the size of Casey's following on YouTube, validated exactly the kind of understanding that traditional media companies are looking for."
Topics:
AMC
,
Andrew Morse
,
App
,
Beme
,
Casey Neistat
,
CNN
,
CNN Digital
,
CNN Worldwide
,
Facebook
,
Funny or Die
,
Great Big Story
,
Instagram
,
Jeff Zucker
,
Jeremy Liew
,
Lightspeed Venture Partners
,
Matt Hackett
,
Millennials
,
NBCUniversal
,
News
,
Photos
,
Snapchat
,
Social Media
,
Tumblr
,
Video
,
Vox Media
,
YouTube