Qualcomm chief executive Cristiano Amon has announced a serious shortage of semiconductor chips impacting a range of industries. In the early days of the COVID-19 pandemic, manufacturers of electronics and vehicles first drastically cut back their demand for chips but then reversed course and demand skyrocketed. Amon is just one of several industry leaders warning of the shortages and highlighting manufacturers' reliance on outsourcing chip production to companies such as Taiwan Semiconductor Manufacturing Company (TSMC) and Samsung Electronics.
Bloomberg reports that, "carmakers appear in direst straits and have spurred the U.S. and German governments to come to their aid." General Motors "was forced to mothball three North American plants and Ford Motor Company is bracing for a 20 percent drop in near-term output." It adds that, "chip shortages are expected to wipe out $61 billion of sales for automakers alone."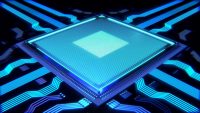 The impact of shortages of the electronics industry could be larger but is "tough to quantify at this early stage." Apple revealed that "sales of some new high-end iPhones were hemmed in by a shortage of components … [and] Europe's NXP Semiconductors and Infineon Technologies … have both indicated the constraints are no longer confined to autos."
"The virus pandemic, social distancing in factories, and soaring competition from tablets, laptops and electric cars are causing some of the toughest conditions for smartphone component supply in many years," said Strategy Analytics analyst Neil Mawston, who "estimates prices for key smartphone components including chipsets and displays have risen as much as 15 percent in the past three to six months."
One factor adding to the problem is chip stockpiling. Under the threat of U.S. sanctions, Huawei Technologies began hoarding components; in 2020, Chinese imports of "chips of all kinds climbed to almost $380 billion." In response, Apple and other rivals began their own hoarding.
"There's a chip stockpiling arms race," said Drop co-founder and chief product officer Will Bright, whose company uses custom chips in headphones and keyboards. TSMC reported that, "customers have been accumulating more inventory than normal to hedge against uncertainties." The hoarding has made it very difficult for "smaller-volume buyers such as the makers of cars and gaming consoles."
Meanwhile, "MinebeaMitsumi — a vital supplier to the transport and electronics industries — suggested shortages may plague even more sectors, including aviation." "Demand is springing up everywhere at a faster-than-expected pace," said chief executive Yoshihisa Kainuma. "Airlines around the world are scrapping old aircraft to slim down their balance sheet. And people's desire to travel will explode after the pandemic."
Biden administration officials along with Qualcomm and Corning executives and the Semiconductor Industry Association confabbed with "their Taiwanese counterparts and the island's top industry representatives including TSMC." But many industry experts don't see a "quick or simple resolution." IDC analyst Mario Morales noted that, "not until the second half will we see relief for some of these markets."
Topics:
Apple
,
Corning
,
COVID-19
,
Cristiano Amon
,
Drop
,
Ford Motor Company
,
General Motors
,
Huawei Technologies
,
IDC
,
Infineon Technologies
,
Joe Biden
,
Mario Morales
,
MinebeaMitsumi
,
Neil Mawston
,
NXP Semiconductors
,
Qualcomm
,
Samsung
,
Semiconductor
,
SIA
,
Strategy Analytics
,
TSMC
,
Will Bright
,
Yoshihisa Kainuma