China has a five-year plan to dominate the semiconductor industry by building up the domestic industry while fending off U.S. blacklists. The details of the plan won't be released for a long time, but clues have been dropped by government officials, think tanks and official publications. Over the next five years, China plans to make do with existing semiconductors while it focuses on third generation chipmaking, a nascent field that no one yet dominates, by creating local companies for relevant software and hardware.
Bloomberg reports that China's Science & Technology minister Wang Zhigang stressed the importance of achieving "self-reliance and strengthen[ing] our own capabilities." The Biden administration has expressed its intent to challenge so-called techno-autocracies like China, which could potentially "extend or even expand blacklistings that banned key transactions with corporations from Huawei Technologies to ByteDance and Tencent Holdings."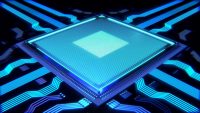 Currently, China imports $300 billion in chips, and "it will take years for local companies to match foreign counterparts in manufacturing and design expertise." IDC analyst Mario Morales stated that, "Chinese companies will still only supply 35 percent of its domestic demand by the end of this decade."
According to Bloomberg, "the U.S. signaled it intends to go ahead with a Trump administration-proposed rule to secure the technology supply chain next month," which will give authority to the Department of Commerce to ban transactions with "foreign adversaries" like China.
The National Security Commission on Artificial Intelligence recommended that the U.S. and its allies "should utilize targeted export controls on high-end semiconductor manufacturing equipment … to protect existing technical advantages and slow the advancement of China's semiconductor industry." But, at the Belgium-based Imec research center, president Luc Van den hove opined that such a move "just stimulates the Chinese community to accelerate their internal developments and eventually they may come out even stronger."
McKinsey reported that China "set aside at the start of its last five-year plan around 1 trillion yuan ($155 billion) for potential investment in semiconductors over five to 10 years … [and] will now continue to bankroll research and investment in coming years, [which] should galvanize the much larger influx of private capital needed to produce genuine breakthroughs." That mix of government and private capital helped build Alibaba Group and ride-hailing company Didi Chuxing.
As China builds up its chip manufacturing capacity, Semiconductor Manufacturing International Corp. and Tsinghua Unigroup will be able to produce older, 14-nanometer chips, sufficient for all uses except smartphones, high-performance computers and graphics processors. In contrast, TSMC "is ramping up for mass production of 3nm chips in 2022, about five or six generations ahead."
Chinese president Xi Jinping "has pledged an estimated $1.4 trillion through 2025" for various advanced technologies, and "a big chunk of that is geared toward semiconductors."
Related:
Chip Shortages Could Extend into Next Year, Taiwanese Supplier Warns, Bloomberg, 3/3/21
Topics:
Alibaba Group
,
ByteDance
,
China
,
Chips
,
Commerce Department
,
Didi Chuxing
,
Donald Trump
,
Huawei
,
IDC
,
Imec
,
Joe Biden
,
Luc Van den hove
,
Manufacturing
,
Mario Morales
,
McKinsey & Co.
,
NSCAI
,
Semiconductors
,
SMIC
,
Supply Chains
,
Tencent Holdings
,
Tsinghua Unigroup
,
TSMC
,
Wang Zhigang
,
Xi Jinping