Some cybersecurity experts say that Chinese hackers have invaded Hollywood's computers, much like they did to the systems of Facebook, Apple, The New York Times and many others. The root of the problem, according to The Hollywood Reporter, is China's contempt for intellectual property. In a country where most video and software is pirated, the culture of copying runs deep.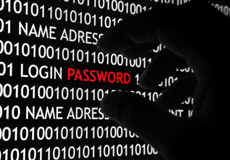 According to Martin Libicki, RAND Corp. senior management scientist, China's hacking is widespread. "…if you have information of interest to the Chinese People's Liberation Army, and it's connected to the Internet, they probably have it already. It's like a former FBI guy says, 'there are two types of organizations: those who have been hacked and those who have been hacked and don't know it.'"
According to one consultant at Element Digital Security Services: "I know of several incidents, especially within the last year, where a pretty large studio in Burbank has had a lot of their intellectual property pretty much lifted. It's pretty hard to combat. Say it's a secretary or somebody working in HR: When they click on a link in a bogus email message, it'll generate an attack payload and give the attacker control of the desktop. So they've bypassed millions of dollars' worth in firewalls and other perimeter controls."
Why is Hollywood of so much interest to China? As the country's economy grows, projected to surpass that of the U.S. by 2049, it'll need a viable entertainment industry of its own. It has already begun and they need information on how to keep it growing.
"They're building eight [theater] screens a week," said Mark Gill, president of Millennium Films. According to The Hollywood Reporter: "To stay on schedule, China will need a few pages from the Hollywood playbook."
"It's a lot easier to steal than to build," adds Dmitri Alperovitch, former VP of threat research at McAfee and co-founder of CrowdStrike. "The Chinese have mastered that art in cyberspace perfectly."