The supply chain crunch is about to worsen due to a phased shutdown of Shanghai that began Monday, say recent reports. The coastal city of 26 million people — a seat of international finance and business, and home to the world's biggest container-shipping port — finds itself grappling with its worst COVID-19 outbreak to date. Authorities have switched from temporary neighborhood lockdowns to a mandatory citywide shutdown in a phased implementation whose stage two runs Friday to Tuesday. China's biggest chipmaker, however, and an iPhone plant are continuing to operate under strict rules in Shanghai.
Pegatron Corporation, which assembles iPhones, remains operational in Shanghai's eastern district despite being part of an area designated for phase one lockdown through Thursday, Bloomberg reports. Likewise, semiconductor manufacturer SMIC continues cranking.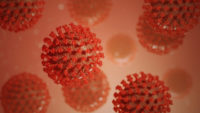 "The Shanghai government is allowing some manufacturers to run so-called closed-loop systems where employees are able to keep working as long as they're confined to the factory campus and adhere to certain COVID and testing protocols," Bloomberg says, adding that production capacity may "still be affected to some degree due to disruptions to logistics and supply chains."
The lockdown includes work from home orders for most companies, as well as suspension of public transit and ride hailing. Shanghai Pudong Airport freight warehouses are logjammed, Wired writes, explaining that at the port of Shanghai and bearby Ningbo-Zhoushan port "more than 120 container vessels are stuck on hold," triggering worldwide delays as container ships are "queuing for days in some of the worst congestion ever recorded."
"If the pandemic, which triggered a surge in purchasing of goods, caused the global supply chain to buckle, Russia's invasion of Ukraine and China's continuing zero-COVID policy risk breaking it completely," Wired concludes.
Over a million containers scheduled to travel by train from China to Europe, via Russia, "must now make their journey by sea as sanctions bite. Russia's invasion of Ukraine has also severed key supply lines for nickel, aluminum, wheat, and sunflower oil, causing commodity prices to skyrocket," Wired adds, noting that "some European automotive production lines have cut their output due to a shortage of wiring normally sourced from factories in Ukraine."
Despite the precautions, new confirmed COVID cases in China's largest city "have remained elevated, with even higher numbers of asymptomatic cases," which totaled 3,450 for  Sunday, "the most for any province-level region in mainland China," reports CNBC.
Topics:
Aluminum
,
Automotive
,
China
,
Chips
,
Commodities
,
Container Ships
,
COVID-19
,
Europe
,
Factories
,
iPhone
,
Lockdowns
,
Nickel
,
Pegatron
,
Public Transit
,
Ride Hailing
,
Russia
,
Semiconductors
,
Shanghai
,
Shanghai Pudong Airport
,
Shanghai Stock Exchange
,
Shipping
,
SMIC
,
Supply Chains
,
Ukraine
,
Warehouses