Altman Vilandrie & Company director Jonathan Hurd presided over a panel at CES on how TV has evolved and will continue to change. Viacom's Stefanie Schwartz noted that her company is making "hours of original content to drive viewership and engagement on all the social platforms." "We're experimenting with all kinds of formats and seeing what works," she said. MAGNA North America president David Cohen said his company is doubling down on OTT. "We're looking to think about where to put the dollars as consumers migrate," he said.
Twitter senior director, head of U.S. partner relationships Laura Froelich stressed, "we want to be a complement to our 300 content partners," noting that the company just announced two extensions to partnerships, with BuzzFeed and the PGA Tour. PBS Digital is one of Twitter's partners, said that company's chief digital & marketing officer Ira Rubenstein, who reported that the two partnered for a live simulcast.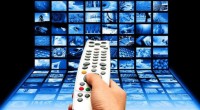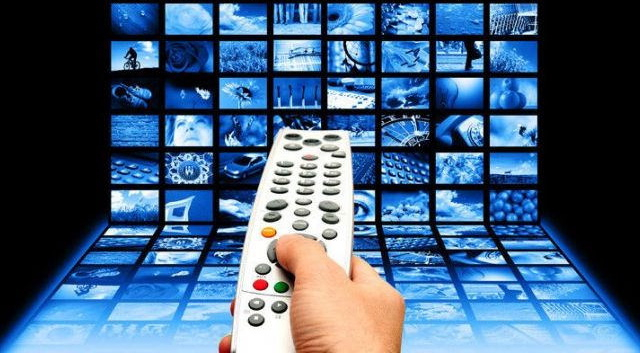 "We've also done innovative things with YouTube," he added. "And our 'Frontline' has been doing innovative VR work. We also launched a 24/7 Kids Channel that we're also streaming on the app."
For ABC News senior vice president of content & partnerships Colby Smith, the issue is to develop content that will lure in cord-shavers and cord-cutters. "We've encouraged our news producers to think about restacking the newscast so you're not going story by story, but layering in the creative elements you use to design a digital product in a 16×9 frame," he said.
Soumya Sriraman, president of BritBox, a joint partnership between the BBC and ITV, said the three important factors in today's TV environment are access, discovery and community. "Netflix made access easy, and Amazon made discovery possible," she says. "But nobody has solved for community. I believe our audience wants to belong, and it's that journey from access to discovery to community that we haven't solved."
All the panelists jumped on the problem of a lack of standardization across platforms. "It's one of the most vexing problems in the industry — to compare apples to apples," said Cohen. Sriraman quoted the saying that, "if you want to go fast, go alone; if you want to go farther, go together." "We're going fast, so we're doing it alone," she said.
Smith said the lack of standardization has come up in every meeting he's had at CES. "Ad integration is different on every platform," he said. "We can't do 100 different kinds of live coverage." "It's unsustainable over the long-term," agreed Rubenstein.
Advertising in the brave new world of television is another challenge. Froelich noted that everyone is "fighting for consumer attention in a space where they're harder to find, more distributed than ever," she said. Cohen added that, "for 50 years, advertising was based on reach."
"You spent this money against this target audience," he said. "We're now living in a world where we have no way to measure it similarly, because consumers go from platform to platform. The challenge is how to measure the audiences for planning. We have to put forward the best plan in a model that doesn't exist for cross-channels."
"There's no way we can support the ecosystem we currently have," Cohen concluded. "The number of ads to the content will definitely right-size over the next three years."
Topics:
ABC News
,
Advertising
,
Altman Vilandrie
,
Amazon
,
BBC
,
BritBox
,
BuzzFeed
,
CES 2019
,
Colby Smith
,
David Cohen
,
Frontline
,
Ira Rubenstein
,
ITV
,
Jonathan Hurd
,
Laura Froelich
,
Magna
,
Netflix
,
OTT
,
PBS
,
PGA
,
Social Media
,
Soumya Sriraman
,
Stefanie Schwartz
,
Television
,
Twitter
,
Viacom
,
Virtual Reality
,
YouTube