Following 15 years of working on assorted web and digital projects, French startup Kuzzle shifted direction and used the backend infrastructure from its earlier projects to build a new development platform. The company created an open-source backend solution for the Internet of Things designed to be compatible with major cloud providers. The scalable tech can be used for connecting devices, synchronizing data, authentication, geofencing, security and more. Kuzzle can be used as a backend solution for web services, mobile apps and IoT. 
"Think about it as Firebase," suggests TechCrunch, "but for different use cases." Current clients include La Bécanerie, Crédit Agricole, Comexposium and William Reed.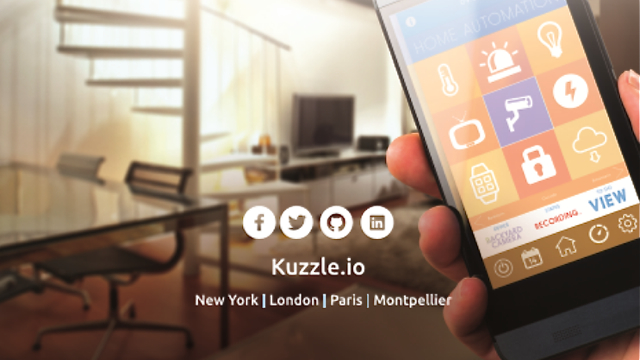 "Kuzzle works on Linux or Docker-compatible servers, so it's compatible with all major cloud vendors, from Amazon Web Services to Microsoft Azure and Google Cloud Platform," reports TechCrunch.
According to the company blog, the IoT-ready Kuzzle Backend platform is "designed to reduce by 40 percent the time to build new age apps while delivering seamless customer experience across all channels and devices."
At Eureka Park during CES this week, the company discussed applications across a variety of sectors such as smart homes, smart cities, industrial IoT, connected vehicles and more.
"Kuzzle Backend platform enables multiple industries — including energy/utilities, healthcare, media publishing and banking — to bring an innovative digital product from inception to market in weeks instead of months. It acts as a middleware to enable real-time multi-device multi-protocol M2M communications, thus enabling the creation of rich and hybrid omnichannel environments."
Topics:
Amazon
,
Apps
,
Automotive
,
AWS
,
Banking
,
CES 2018
,
Cloud
,
Connected Devices
,
Data Synchronization
,
Docker
,
Eureka Park
,
France
,
Geofencing
,
Geotracking
,
Google Cloud
,
Health
,
Internet
,
IoT
,
Kuzzle
,
Kuzzle Backend
,
Las Vegas
,
Linux
,
M2M
,
Microsoft Azure
,
Middleware
,
Mobile
,
Open Source
,
Publishing
,
Security
,
Servers
,
Smart Cities
,
Smart Home
,
Web Services