CES, a massive exhibition of innovation and new products, now offers a rich program experience with more than 1,200 speakers participating in 42 different conference tracks and hundreds of individual sessions. Intel, Ford and Huawei have been announced as the featured keynote presentations. This is a smaller set of main stage keynotes than previous years and features a more traditional line-up than the past two years, when Carnival Corporation surprised in 2017 and Netflix announced itself as the world's first global television network in 2016.
Nonetheless, the keynote line-up succinctly presents three central areas present at CES — enabling technology, automotive, and the rise of Chinese companies.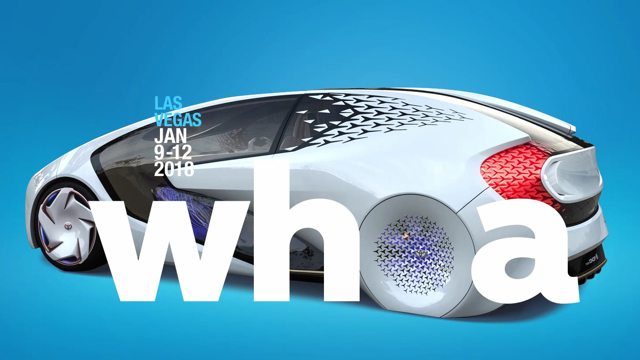 The rise of data appears to be theme for Intel, as Brian Krzanich transforms the company from a PC-centric chipmaker to a data-centric company. With advances in artificial intelligence, 5G connectivity, autonomous driving and virtual reality, Intel is taking the next steps to reimagine how data will create amazing new experiences that will transform our daily lives.
According to the company's CES page, "Intel is uniquely positioned to power every aspect of the smart, connected world, creating amazing experiences that will transform transportation, health, medicine, sports, and entertainment."
Ford is another company positioning itself for the future. Now that autonomous vehicles have been announced and showcased by most companies, the industry is looking at the practical applications of a new living space.
Jim Hackett, the former head of Steelcase, a company that transformed the workspace, came out of retirement to become chairman of Ford Smart Mobility, a subsidiary of Ford formed to accelerate the company's plans to design, build, grow and invest in emerging mobility services. He is now Ford's president and CEO.
In his keynote, Hackett will focus on the development of mobility solutions as the world progresses toward smarter cities. "Ford's vision," the CES website notes, "is to become the world's most trusted mobility company, designing smart vehicles for a smart world that help people move more safely, confidently and freely."
Huawei is best known for its smartphones. At CES 2018, Chengdong (Richard) Yu, the chief executive officer of Huawei Consumer Business Group, will share Huawei's exploration on future connectivity and strategy in artificial intelligence, IoT and new smart devices.
Despite three very different kinds of companies, all three of these keynotes suggest visions for a smart, connected and mobile future.
In addition, C Space keynotes include Robert Kyncl of YouTube, Nancy Dubuc of A+E Networks, Marcien Jenckes of Comcast, David Zaslav of Discovery Communications and others. The full CES keynote schedule is available online.
For more information on CES 2018 (#CES2018), visit the event's official website or its Facebook page. If you plan on attending, you can save $200 when registering by December 18. The ETCentric community should also be interested in C Space at CES, which examines "disruptive trends and how they are going to change the future of brand marketing and entertainment."
The ETCentric team will have keynote updates and the latest in new products and trends with live reporting from CES in January. 
Topics:
5G
,
A+E Networks
,
Artificial Intelligence
,
Autonomous Vehicles
,
Brian Krzanich
,
Carnival Corporation
,
China
,
Comcast
,
David Zaslav
,
Discovery
,
Ford
,
Ford Smart Mobility
,
Huawei
,
Intel
,
IoT
,
Jim Hackett
,
Keynotes
,
Marcien Jenckes
,
Mobile
,
Nancy Dubuc
,
Netflix
,
Richard Yu
,
Robert Kyncl
,
Smart Cities
,
Sports
,
Steelcase
,
Transportation
,
Video
,
Virtual Reality
,
YouTube