According to CTA vice president of research Steve Koenig's "Tech Trends to Watch" presentation at CES in Las Vegas, developments in 2022 will emerge from the transportation, space tech, sustainable technology and digital health sectors. Innovations will include electric vehicles, micro-mobility solutions and space tourism as well as alternative power sources, smart cities and homes and, in digital health, an increased use of wearables as well as an emphasis on solutions for mental health. Last year also saw historic highs of consumer demand in a wide variety of sectors.
Koenig noted that, as he predicted at CES 2021, this year of crisis has unleashed an abundance of innovation. He also revealed that the CTA's just-released U.S. Consumer Tech Industry Forecast predicted that over half a trillion dollars in consumer retail spending is expected in 2022. "That's a huge number and a huge high for the industry," he said. "We can't hit these historic highs forever but even as we get back to a more normal growth rate of about 3 percent expected this year, it's still good."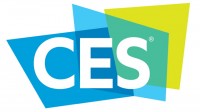 He listed three "core fundamentals" that will support continued growth in the U.S. and globally. The first is that consumers are "leveling up their tech" by buying more "smart technologies." Second is a trend towards consuming premium experiences. "Tech and durables are on the road to premium after simmering for more than a decade," he said. Third is a focus on services that "have become very important to the industry and very important to consumers."
He pointed to the numbers of SVOD subscribers at Netflix (214 million), Amazon's Prime Video (175 million), Disney+ (188 million) and Apple TV (20 million), adding that, in the U.S. and Europe, "a strong proportion of consumers have adopted new services." CB Insights also reported that investors leaned into technology startups in the last year.
Supply chain issues and a shortage of microchips have been chief challenges. Intel, Samsung and TSMC are on track to expand chip capacity, but Koenig pointed out that building a new fab can take two to three years, meaning that capacity will remain vulnerable until they open.
Going into 2022, 5G will be the connective tissue, said Koenig, noting that standards group 3GPP will publish protocols and requirements for industrial IoT applications, which will open the floodgates to new case studies. Another "key ingredient technology" for 2022 will be AI, which will impact all sectors.
Koenig pointed to the metaverse as another trend that is "closer than you think." "All the building blocks are already present and in play — cloud, 5G, haptics, volumetric video," he said. "Now it's about assembling them into an experience. The metaverse is the next generation Internet that will provide immersive digital experiences which will become inextricably linked with our physical reality. For now, it's an evolving story."
He also pointed to the evolution of VR, which started with enthusiasm for consumer use cases. "But we've seen over time that the real value has been in the enterprise market," he said. "The metaverse may also evolve that way."
For more on CES 2022:
CES Hashtag — #CES2022
CES Twitter Handle — @CES
CES Facebook Page — facebook.com/CES
Topics:
3GPP
,
5G
,
Amazon
,
Apple TV
,
CB Insights
,
CES 2022
,
Chip
,
CTA
,
Digital Health
,
Disney Plus
,
Electric Vehicle
,
Intel
,
IoT
,
Mental Health
,
Metaverse
,
Netflix
,
Prime Video
,
Samsung
,
Semiconductor
,
Smart Cities
,
Steve Koenig
,
SVOD
,
Transportation
,
TSMC
,
Virtual Reality
,
Wearable