At CES 2019, The Internet & Television Association (NCTA), CableLabs, and Cable Europe stated their intent to increase cable modems' two-way speed from today's 1-gigabit-per-second to 10+ gigabits. According to CableLabs, in 2018, 80 percent of homes had gigabit-per-second operations, up from 4 percent in 2016. U.S. cable operators whose networks pass 90 percent of homes and will enact the 10G initiative include Comcast, Charter, Cox, Mediacom, Midco, and international operators Rogers, Shaw, and Vodafone among others.
VentureBeat adds that Taiwan Broadband Communications, Telecom Argentina, and Liberty Global are among other international cable operators intending to adopt 10G networks. Field trials will begin in 2020, "leveraging the expansive cable networks already deployed throughout much of North America, Europe, and Asia."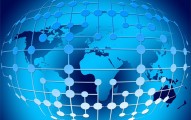 CableLabs chief executive Phil McKinney said 10G will "create new possibilities for smart cities, health care, connected gaming, video streaming, virtual and augmented reality, education, and businesses of all sizes" as well as "benefit fixed phone and wireless companies." "It's the convergence," he said, noting that, to deliver the capacity of 5G, the carriers "have to go to the small cell strategy."
CableLabs "released a specification that then defines how to do small cell backhaul over DOCSIS." "Now a small cell provider can strand mount their small cells right on to the cable line and use that cable infrastructure for their backhaul," he said. "Today, pretty much 100 percent of the cable guys serve the mobile network operators with network capacity, fiber links, and so on." He also pointed out that cable ops strike partnerships with carriers, "like Comcast and Charter with Verizon."
He added that cable's 10G and mobile's 5G are "apples and oranges," serving different market needs. Cord-nevers, for example, have never been on a fixed network, and "they'll use mobile as their primary broadband access," but other customers will have different needs. To get to today's 80 percent coverage (over 100 million homes), said McKinney, the group was "able to design it and … were able to build it in such a way that in many cases, it was just a software upgrade to the infrastructure they already had."
VB pointed out that the upload speed still leaves something to be desired. "There's a piece we don't talk about," admitted McKinney. "That's what we call full duplex or symmetrical." Full duplex technologies were announced "about a year ago," and will begin to come out "in next-generation silicon." Intel, for example, made an announcement with Comcast for 10 gigabits, full duplex, which means "10 gig up and 10 gig down."
Download growth is still larger than upload growth, but more symmetrical performance will enable "next-generation technologies like VR over distance or lightfield collaborations," among others.
Further, the transition won't take a big capital investment. "If you look at the total investment to go from 100 megabytes to one gigabyte, it didn't require any step function in capital spend," he said. "The cable industry is on this consistent incremental capital spend model. That'll be the same with one gig to 10 gig. There's no step function in capital spend. It's just part of the normal annual investment that occurs in the network."