CTA director of regulatory affairs Rachel Nemeth, who moderated a CES panel on innovation and privacy, asked Baker Botts co-chair, antitrust group Maureen Ohlhausen to put the topic in historic context. "The Congressional debate on the Fair Credit Reporting Act (1970) brought forward many of the same issues we're discussing today," said Ohlhausen, who also served as a commissioner and acting chair of the FTC. "People were worried about computers and the use of their data. The FTC has long enforced privacy statutes, and began to apply them to the Internet once it became consumer-oriented."
"I'd say the FTC has done a pretty good job with what they had," Ohlhausen said. "But we need new rules and Congress is beginning to have some serious discussions about what that would look like."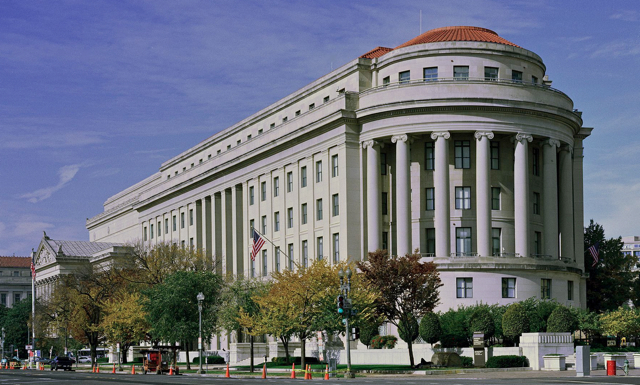 Facebook privacy and public policy manager Khaliah Barnes noted that her company supports "comprehensive federal privacy legislation." "But we do expect to see more privacy and data security activity at the state level," she said. "Some states will take a cue from California's new law or GDPR, others from the federal government, and we'll also likely we'll see some states introduce issue-specific legislation."
In the office of Senator Brian Schatz (D-Hawaii), senior telecom/technology counsel Christi Barnhart reported that Schatz led a group of 15 senators to introduce the Data Care Act to require "websites, apps and other online providers to take responsible steps to safeguard personal information and stop the misuse of users' data."
"Seventy percent of Americans think protection of their data should be a top priority of the government," said Barnhart. "If there are different regulations in each state, we want to make sure it's not a watered-down law that doesn't meet consumers' privacy concerns."
At the National Telecommunications Information Administration (NTIA) in the U.S. Department of Commerce, associate administrator of policy analysis and development Evelyn Remaley said her group has been analyzing the data received in a request for comment from "all stakeholders." "It's clear there is a lot of engagement, investment and interest moving towards solutions," she said. "The Administration hasn't come out publicly with this, but is focused that what comes out is appropriate for today's economy and will stand the test of time."
Barnhart noted that any new legislation must take children and teenagers into account. "The utilization of the youngest members of society is something we need to watch," she said, adding that, "we expect there will be a companion children's update to COPPA as well as the privacy law we've been working on."
At Facebook, said Barnes, the privacy set-up has relaunched so anyone can see the information they're sharing and make changes. "We encourage consumers to look at this," she said.
Ohlhausen noted that the California Consumer Privacy Act (CCPA) just went into effect January 1. "But it's not entirely clear what it means," she said. "There are a lot of different terms that don't have a lot of clarity. What's next? The uncertainty is one of the biggest challenges, particularly for companies that aren't big enough to hire lawyers and don't know where to look."
"The time is appropriate for a uniform set of protections with a federal law," she concluded.