Beyond the sights and spectacle of CES, almost 2.5 million square feet of exhibits, 3,800 exhibiting companies, and 175,000 attendees, are oases of insight and information to be found among more than 300 conference sessions. CES conferences leverage the attendance of senior executives, experts, and policymakers to populate panels that cover the spectrum of product categories, tech trends, and consumer interests represented throughout the show. Eight SuperSessions feature senior leaders grappling with their experiences in emerging sectors, while 44 different tracks explore a wide range of timely topics.
Conference sessions are spread across CES. There are 22 tracks situated at the Las Vegas Convention Center (LVCC), known at CES Tech East. Tech West, located at the Venetian and Sands Expo Center, houses another 15 tracks, and the media and entertainment oriented conference tracks will be found in the C-Space area of Tech South in the Aria complex.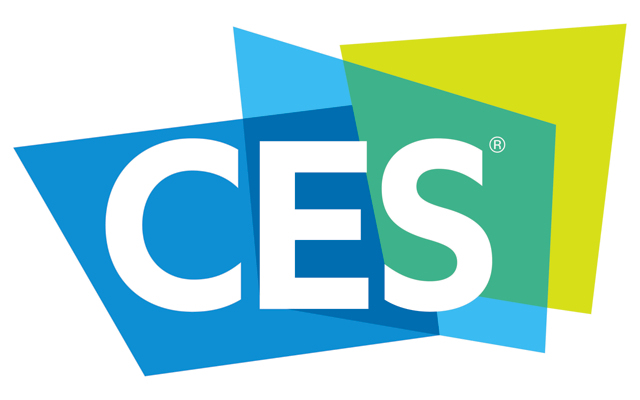 Digital Hollywood, a CES perennial, augments its biannual Los Angeles conference with 3 days of panels that look at binge-watching, VR and AR, ultimate TV experiences, and media transformation in the LVCC. There will also be extensive programming in IoT, automotive and personal mobility, content and entertainment, innovation policy, and a summit on data privacy and security hosted by the Mobile Ecosystem Forum.
A Cybersecurity Summit on January 5, the IoT and smart home-centered Connections Summit, extensive coverage of health and fitness tech, sports tech and sports business innovation, technology for kids and families, EdTech, personalized and contextualized experiences enabled by sensors and MEMS technology, wearable tech, and robotics are all found in Tech West Venetian meeting rooms.
The rise of artificial intelligence, data, analytics and dramatic shifts in consumer behavior are among topics to be covered in Tech South sessions at the Aria.
The C-Space Storytellers is a series of best practice and case study presentations by senior execs from such companies as Facebook, Google, Hulu, iCrossing, LiveNation, Nielsen, Spotify, Turner, Twitter and Verizon Digital Media Services.
There is also a Chief Digital Officer Brand Summit that brings together Fortune 500 execs, leading tech platforms and disruptors who drive marketing innovation, digital transformation, and engagement with increasingly connected consumers.
CTA hosts an afternoon of VR and marketing panels on January 5. Shelly Palmer hosts an Innovation Series breakfast on Friday morning. Variety tips off its Entertainment Summit Friday afternoon with headliners Shaquille O'Neal and Turner president David Levy. YouTube, Reddit, and CES Entertainment Ambassador Aisha Tyler are among those to follow in subsequent sessions.
CES attracts several hundred U.S. government officials, including numerous members of Congress, agency leaders, and commissioners and chairpersons from the FTC and FCC. A SuperSession with FTC chairwoman Edith Ramirez and FCC chairman Tom Wheeler is scheduled for January 5 at 11:30 in the LVCC.
Other eye-catching sessions towards the end of the week include a review by CTA analysts on the show itself and the tech market in 2017, a panel of automotive experts discussing autonomous cars, and a weekend CES Government conference with sessions on protecting data and infrastructure, the Presidential transition, "Cyber Threats, Enforcement and Solutions," and session on "Analytics, AI, and Exponential Change in Government."
ETC@USC analysts will cover many of the conference sessions and provide reports on ETCentric and in ETC's post show package.
More detailed information on the conferences tracks can be found on the CES 2017 site:
Topics:
Aisha Tyler
,
Artificial Intelligence
,
Augmented Reality
,
Automotive
,
CES 2017
,
CTA
,
Cybersecurity
,
David Levy
,
Edith Ramirez
,
Facebook
,
Google
,
Hulu
,
iCrossing
,
IoT
,
LiveNation
,
Mobile Ecosystem Forum
,
Nielsen
,
Privacy
,
Reddit
,
Robotics
,
Security
,
Shaquille O'Neal
,
Shelly Palmer
,
Spotify
,
Television
,
Tom Wheeler
,
Turner
,
Twitter
,
Verizon
,
Virtual Reality
,
Wearables
,
YouTube